Today, we're scrutinizing another Total Gym gliding incline machine. The XLS is one of the pricier models, but offers improvements over Total Gym's more affordable models.
In this Total Gym XLS review, we'll see the good, the bad and all important points in between.
Total Gym XLS Summarized Review
The Total Gym XLS is an excellent home gym and works well as a stand-alone or addition to add variety to your workout routines. The high quality makes it a standout among other Gliding Incline trainers available today.
The XLS is a complete workout package and comes with a full set-of workouts so that you can focus on what counts: Getting into shape and staying that way.
---
Read on for the nitty gritty and to make sure this equipment is best for you.
---
What To Consider Before Buying A Gliding Incline Trainer
This machine that we're reviewing today offers some really cool and practical features, but it's an incline trainer nonetheless. Make sure this kind of equipment is what you need.
If you're looking to build muscle, look elsewhere. Learn how to effectively use barbells and dumbbells instead. Incline trainers are best used for getting or staying slim and in overall good shape. You can get defined, but not ripped.
You'll need a space of about 100″ by around 30″ to workout on an incline. Vertical storage is possible, but make sure the model you end up choosing folds easily.
Introducing The Total Gym XLS
The Total Gym XLS is a good choice for anyone who wants a high-quality incline trainer that comes with premium accessories.
Total Gym doesn't make many specific claims about the XLS, but they do say that it's easy to stay in shape using it. That's pretty subjective, but it's not hard to use this trainer compared to similar models.
One of their few specific claims, that at least 80 exercises are possible with it, checks out to be true.
Here's what comes with The XLS Model:
Features
The XLS incline trainer
Ribbed squat stand
Wing grip bars
Leg pull accessory
Total Gym Exercise Wall Chart
Training Deck with card holder
Dan Isaacson's nutritional program and meal plan
Free Total Gym TV Basic subscription
Lifetime warranty on frame – Six months on parts
What we like
Pros:
Upgraded accessories included for a more versatile workout regimen
Glide board is longer and wider than the average competitor's models
Folds to 51″Lx19″Wx9″H for out-of-the-way storage
Expert-formulated nutrition plan included
Free subscription to Total Gym TV Basic with option to upgrade to Premium
400-pound weight limit excludes no one
Free trial and easy monthly payment plan available
What we don't like
Cons:
Pricier when compared to more basic models
The Total Gym XLS Short Review
The Total Gym XLS is a glide trainer that has a good place in any home gym. It's sturdier than other competing brands at a price and the variety of exercises and ease will keep most of us engaged for years to come. Are you ready up your fitness game?
Check out poster buy, Chuck Norris's favorite fitness weapon on Amazon. This is a great spot to check other user reviews as well for other perspectives.
The Details
Let's look deeper into how it works and why it may be a good choice for you.
Design
Total Gym went with a wider 19″ board for the XLS. That fixes one issue that many people have with incline trainers. You won't feel like you're going to fall off.
That wide board glides easily and more-or-less quietly on the same strong tubular steel frame that Total Gym's other trainers have. This frame is warrantied against bending and broken welds for life. Parts, like rollers and bearings, are covered for six months.
Durable vinyl covers the approximately two inches of firm padding on the board. I've never seen any complaints about the board being uncomfortable.
This trainer is made to last.
How To Fold and Unfold the Total GYM XLS
One of the great features of the Total Gym system, including the XLS is easy of storage. They fold-up quick and easy and that goes the same when unfolding.
How to Fold
How to Unfold
There are only six levels of resistance. That is to say that there are six adjustments for incline. That's actually average, but other Total Gym models offers more versatility in this department.
If you have a space of about 90″x32″ in your gym to dedicate to your new incline trainer, you can leave the XLS set up 24/7. But if you're short on space, you'll be glad that it folds up so easily. You can hang it vertically too. It'll stick out about 10 inches.
The no-scuff rubber end caps apparently aren't so no-scuff. But they are an improvement over bare metal on your floor.
This Total Gym model comes with the one-piece wing grip attachment. It's meant to be an improvement over the tri-grip handles featured on other trainers, but some people actually prefer the tri-grips.
The wide wings afford a wider grip, which I think is more comfortable for most upper-body exercises. But there's no accounting for taste.
It seems like Total Gym has only one style of handles for their cables. It's a good thing they're wide. I've only seen a couple complaints about these grips, but I don't understand them. Unless you have absolutely enormous hands, the grips will be plenty.
The training deck consists of 35 cards, each one detailing an exercise. They all fit in the card holder, which attaches to the top of the trainer. That way, you can easily refer to the exercise you're doing to ensure you are using the right form.
Using The Total Gym XLS
I doubt you'll ever do all of the exercises that you can do on this trainer. Total Gym claims 80, and regular users verify this.
Setup is intuitive. You shouldn't need to refer to the instructions. The unit comes pre-assembled, and setting the incline takes about 20 seconds. Adding and removing most accessories involves inserting or removing a speed pin or two.
Have you ever used an incline trainer at a commercial gym? Well, this one feels about the same. You get that solid, smooth feeling.
I think the ribbed squat stand is a big improvement over the standard or padded stands that come with other Total Gym inclines. The oval shape makes it wider at the sides, where it needs to be wider. That's where your feet are going to go, after all.
The wing grip is offered as a separate purchase, like an upgrade, with other models, but it's standard on the XLS. There's not much to say about it. It offers a better grip, in my opinion. It can also be installed at the bottom of the inine to be used as a squat bar of sorts.
You get the Total Gym standard leg pull kit, which includes with two ankle cuffs. This accessory works the leg muscles that squats mostly ignore, so use it.
You should check out some online videos of the ab crunch accessory on action. Although Total Gym claims that ten exercises are possible with it, a little ingenuity can expand that into 12 or 13.
What People Are Saying
If you search the net for people's opinions, like I did, you'll see almost all positive reviews.
The most common complaints were about the accessories. Some people wanted different ones. The complaints I seen weren't about quality. The grass is always greener on the other side of the fence, as they say.
Of course, you can always buy the accessories you want. But substitutions aren't allowed at the time of purchase, so this can get expensive.
Total Gym XLS Alternatives
Total Gym XLS vs Total Gym Supreme
If the price tag of the XLS makes you uneasy, you can save a few hundred bucks by going with the Total Gym Supreme.
Instead of the wing grip, you get the tri-grip handles. The squat stand is the smaller standard version. The board is also a bit smaller.
Total Gym XLS vs Total Gym GTS
The GTS has a longer and much wider board. In fact, it's twice as wide.
It comes with a six-piece strength kit and a lat bar accessory. But the price approaches four grand. At that price, and with its awesome build quality and features, it's for serious trainers.
See our in-depth review of the GTS to learn more about it.
Conclusion
Staying in shape takes time, commitment and the right equipment. Weights can help, but incline trainers are better for many home gyms. They can pack a ton of exercises into a compact area.
We seen an awesome inline trainer in this Total Gym XLS review. If you're interested in getting started with the xls, check the latest price on Amazon. Also be sure to check out our other Total Gym incline trainer reviews to see if there is another model that is more suited to your goals.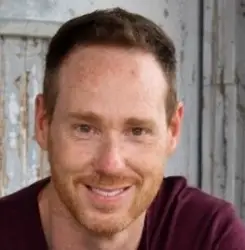 Latest posts by Jeff Carpenter
(see all)