Best Power Tower To Improve Your Fitness
Let's talk about power towers. As you may already know, they are a great piece of equipment on their own or as part of your home gym.
Known for their versatility and wallet-friendly nature, they are a top pick for many.
Sorting through the power tower reviews out there can be daunting. I know this! Because every time I come across a best power tower review that lists 10 or more, the website is just cramming products into their articles in hopes of selling whatever they can.
So we've narrowed it down to just the 5 best power towers so that you don't have to sift through loads of information and then take a guess. Because all those reviews are just the same.
Our Power Tower Top Picks
#1 TOP PICK
HARISON Multifunction Power Tower with Bench
The folding bench allows dumbbells to be added to you workouts and expands versatility above and beyond most power towers.
#2 bEST VALUE
Sportsroyals Power Tower Pull Up Dip Station
This is a favorite power tower of many users. It's highly versatile and has a nice price point too. We love the adjustability because it helps make the most out of every exercise.
#3 BEST ENTRY LEVEL

Relife Power Tower
The most wallet-friendly power tower of the bunch. But its backed with that famous power tower versatility all the same. If you are looking for a small home gym or to expand your current set up, the Relife fits the bill.

How Are These Power Towers Graded?
So let's get to it. Here are the 5 best power towers for the money. I've had the opportunity to use most of them. Still, I've also collected tons of feedback from people with experience with the products here.
Incorporating my experience with the input of others has helped to ensure this is not a one-sided review. Please note that although there are some outstanding features between the models, none of them get a 5 out of 5 score across the board. 
Why? Because there is always room for improvement. So anything here with a rating of 4 or higher is worth a look. But I broke it down so that it's clear who the winner is.
HARISON Multifunction Power Tower with Bench
This Top rated power tower features a folding bench, making it a highly versatile machine capable of almost any exercise.
It has the value even though its price point a bit higher than others.
The addition of a folding bench is icing on the cake.

Description:
The Harison Multifunction Power Tower with Bench Pull-Up Bar and Dip Station is the latest addition to my home workout.
I've been using it for a while now, and trust me, its heavy-duty steel frame is heavier than most at 115 lbs, providing serious stability. 
One neat feature is its removable weight bench, which most power towers don't have, greatly expanding the exercises you can do.
The entire station is a fitness playground, letting you do anything from pull-ups to dips, push-ups, leg raises, and many more body-weight exercises
Specifications:
| | |
| --- | --- |
| Weight Capacity | 650 pounds |
| Dimensions | 56 x 38 x 93 inches |
| Assembled Weight | 115 lb |
| Warranty | Lifetime on parts, and 5-year on frame |
Features And Benefits:
HARISON Multifunction Power Tower Review:
Having spent considerable time with the HARISON Power Tower, it's a complete home gym solution. And the best power tower on the list.
Bring your dumbbells. Becasue, the bench makes the variety of exercises you can do nearly endless.
Its hefty weight of 115 lbs ensures stability, and you get a sense of confidence and safety when using it.
Adjusting the pull-up bar station to fit my height was an easy task. It truly caters to all my fitness needs in one machine.
Something to mention here. There are always complaints about things, even the best of them. But the warranty on this Power Tower is one of the best I've seen.
30-risk free trial and 12 months parts replacement. 
If you don't like it, you can ship it back at no cost. There is also 24-hour service available. A lifetime parts warranty is also available on their website. You won't find this on any of the others.
Pros And Cons
Why Is It Our #1 Pick?
The HARISON Multifunction Power Tower has become my go-to home workout equipment for its versatility and convenience. It does have a higher price point than my other top pick, but it brings a lot to the table.
The addition of a bench is a huge plus for those of us who want the flexibility to work out with dumbbells. That alone sets it far apart from the others
The sense of stability, the range of exercises it supports, and its versatile design make it a standout choice. It's an all-in-one solution for strength training without stepping into a gym.
Despite its minor quirks, it delivers value that far outweighs its shortcomings, and that's why it is the best power tower among the rest.
Sportsroyals Power Tower Pull Up Dip Station
The Sportsroyals Power Tower is highly adjustable and a top contender even without the addition of a folding bench.
It can double as a nice addon to expand your home gym or stand on it's own.

Product Description:
Gym enthusiasts meet the Sportsroyals Power Tower Pull-Up Dip Station, an nice piece of equipment that promises to take your fitness journey to new heights. This isn't your average power tower, my friends.
It's a game-changer, boasting heavy-duty construction featuring 2mm thick premium steel tubing and a corrosion-resistant finish to ensure durability. With a weight capacity of 440 lbs, this power tower doesn't just talk the talk but walks the walk when it comes to stability and reliability.
Specifications
| | |
| --- | --- |
| Weight Capacity | 440 pounds |
| Dimensions | 42.3"L x 32"W x 92.7"H |
| Assembled Weight | 63 pounds |
| Warranty | 90-Days on materials, 12 months on frame |
Features And Benefits:
The Sportsroyals Power Tower brings durability and packs an impressive range of features and benefits. 
Unique dual-triangular base that reinforces stability to multiple handles for various upper-body workouts, this power tower proves its versatility.
Equipped with a 10-degree inward-tilted arm handles, the risk of accidents and discomfort is minimized, and ergonomics is maximized.
You can also personalize your workout with three different push-up angles, catering to your needs.
Plus, with six adjustable height levels, it can accommodate everyone from your teenage son to your Great Aunt Susan.
Let's not forget the seven backrest adjustment positions that ensure a comfortable workout experience. In short, the Sportsroyals Power Tower is a compact, one-stop solution for a full-body workout right at home.
Sportsroyals Power Tower Pull Up Dip Station Review
I've encountered countless fitness machines, and I can confidently say that the Sportsroyals Power Tower stands tall among them.
This power tower brings reliability, versatility, and personalization right into your home gym, eliminating the need for multiple fitness machines. 
The diverse range of workouts it offers—from pull-ups to dips to leg raises—has me thoroughly impressed.
The dual-triangular base is a masterstroke, enhancing the stability, which, coupled with the adjustable backrest and height levels, allows for comfortable, secure, and effective workouts.
Yes, it has a narrow pull-up bar, but this isn't a drawback for everyone, especially if you prefer close parallel grips.
The assembly process can be challenging, but hey, we're all up for challenges, aren't we? As I always say, the best results come from hard work and patience.
Pros And Cons
Why Is It Our #2 Pick?
The Sportsroyals Power Tower has proven its worth, offering exceptional versatility, quality construction, and customization, making it a serious contender in the home fitness market. 
However, the complexities involved in its assembly have nudged it to the #2 position on our list.
Relife Power Tower
The Relife Power Tower is our entry level pick. It has everything you need to get started and it won't break the bank.

Product Description:
The Relife Power Tower, dubbed as the 'Best Entry Level' power tower, is an impressively constructed piece of steel that can take a weight of up to 330 lbs.
It's stable, strong, and designed to keep your workouts safe with its suction cups at the bottom.
What sets this power tower apart from the others is its safety locknut feature, designed to prevent the nut from falling off due to vibration.
This ensures a reliable, sturdy workout session every time.
Specifications
| | |
| --- | --- |
| Weight Capacity | 330 pounds |
| Dimensions | 89 x 35.4 x 26.4 inches |
| Assembled Weight | 56.2 pounds |
| Warranty | 90-Days |
Features And Benefits:
One aspect that shines bright with this Power Tower is the 9-level height adjustment, ranging from 58.5" to 89".
The back cushion also boasts 4-level adjustments, adding comfort during your workout sessions.
Moreover, this tower is a multi-functional beast. It's perfect for building triceps, chest, and shoulder muscles while also suitable for core workouts and strength-building routines.
And, with a 90-day full refund or replacement warranty, you can't really go wrong!
Relife Power Tower Review
Alright, let's cut to the chase.
In my time with the Relife Power Tower, I've come to realize just how versatile and accommodating this piece of gym equipment truly is. 
The combination of a dip and pull-up stand makes it a one-stop shop for hitting multiple muscle groups.
One minor hiccup I faced was when doing chin-ups; my legs kept bumping into the backrest.
However, a little technique adjustment (or removing the backrest) easily solved the issue.
The assembly was quite a breeze as well, barring one minor hitch with a stubborn piece of protective wood.
The tower came neatly packaged with all tools and some extra parts included.
All said and done; it took me about 50 minutes to set up the whole thing.
Pros And Cons
Pros:
Cons:
Why Is It Our #3 Pick?
Why does this tower have a special place on my list? It's all about price, safety, and accommodation.
This is one of those rare machines that cater to all ages, shapes, and sizes.
Furthermore, its focus on safety and stability ensures that you'll always feel secure during your workouts.
Although the Relife Power Tower has a lower versatility rating than others on our list, it does not mean a bunch of limitations will set you back.
Power Towers are versatile by nature. And, for the price, it's hard to beat.
 I'd go on to say that if budget is your number one priority, then this is a solid choice.
Weider Power Tower with 4 Workout Stations
Simplicity is worthy of mention and the Weider Power tower fits the bill. It has all the functionality and versatily you'd expect. And the iFit workout program access is a solid added bonus to get you started.

Product Description:
Your personal strength training routine just got elevated with the Weider Power Tower.
This multi-functional piece of equipment brings the gym into your home with the added bonus of a 30-day iFit membership, giving you access to a wide variety of trainer-led programs for elite-level performance.
Specifications
| | |
| --- | --- |
| Weight Capacity | 300 pounds |
| Dimensions | 53.15 x 43.31 x 86.61 inches |
| Assembled Weight | 95 pounds |
| Warranty | 90-Days |
Features And Benefits:
The power tower offers different workout stations, each targeting a unique set of muscle groups.
The dip station lets you leverage your body weight to train your triceps and chest. You can adjust your body angle for diverse muscle isolation techniques.

Integrated push-up handles permit elevated push-ups, focusing on your chest and shoulders. Position your arms close to your side for tricep engagement or take a wider pose for chest isolation.

A knee-raise station with padded forearm rests is designed to perfect your posture while strengthening your core, hip flexors, and quads. Twist your legs to either side to work your obliques.

A multi-grip pull-up station targets your upper body, back, and core muscles.
Weider Power Tower Review
As a verified purchaser and fitness enthusiast, I've found the Weider Power Tower to be good perfroming Power Tower.
The assembly was relatively straightforward, taking around an hour to put together, and the final product is robust, promising to withstand intense workout sessions. 
However, keep in mind that it's larger and heavier than it appears, so it's advisable to assemble it in the space you plan to use it.
Also, it requires room around it to ensure clearances for exercises like push-ups and leg lifts.
The construction, though mostly sturdy, does have a few minor design issues.
For instance, the upper arms' bends on my unit were slightly uneven, which meant the pull-up bar wasn't perfectly parallel to the floor.
 There were also minor issues with the alignment of some hexagonal holes and the hex heads on the corresponding bolts.
Yet, despite these small design flaws, I can attest to the overall solid construction and longevity of the product. The array of exercise options
it offers, from dips to elevated push-ups, knee raises, and multi-grip pull-ups, adds to the versatility and value of this Power Tower.
The inclusion of the iFIT membership for guided workouts is an additional bonus.
Pros And Cons
Pros:
Cons:
Why Is It Our #4 Pick?
The Weider Power Tower lands at the #4 spot for its impressive combination of versatile exercise options and added iFIT feature, elevating it above most home fitness equipment. 
Its inclusive 30-day iFIT membership offers the advantage of guided workouts right at home.
However, it's not without a few drawbacks. Design flaws such as bolt alignment issues, dip bar instability, and a larger footprint are minor setbacks that hold it back from ranking higher. 
#5 Best Outdoor Power Tower
Stamina Outdoor Power Tower
The Stamina outdoor power tower is a near perfect fit if you need somehing outdoors or don't have the space inside. Not adjustable as others, but its the most solid.

Product Description:
Let's take a look at the Stamina Outdoor Power Tower. This is no toy and is the only one of the group that can be used (and left) outdoors.
It's a heavy-duty, full-body workout station built to keep you in peak shape.
And the sturdy feel of it gives you a certain amount of confidence to push your workouts.
Especially in regard to pull-ups. Truth be told, pull-ups are what make power towers "wobble most."
But it isn't just about what you can do with it.
It's also engineered to withstand the outdoor elements, which means you can set it up in your backyard, and it'll stay put, come rain or shine.
Specifications
| | |
| --- | --- |
| Weight Capacity | 330 pounds |
| Dimensions | (L x W x H): 49 x 50 x 81 inches |
| Assembled Weight | 88 pounds |
| Warranty | 90-Days on parts, 3-years on frame |
Features And Benefits:
Multiple stations: For dips, pull-ups, sit-ups, box jumps, split squats, push-ups, lunges - you name it.
Adjustable plyo box: Varies from 16" to 24" in height, offering extra versatility. I love this feature. None of the other Power Towers we talk about here have it.
Hand grips: Enhances stability and comfort during exercises.
Bolts into concrete: This gives this tower solid ground, which means you won't be wobbling when you're doing your reps.
Stamina Outdoor Power Tower Review
A friend of mine has a Stamina Power Tower that I've had the occasion to use, and it's a beast.
The stability is unparalleled, thanks to its solid steel construction and ability to bolt into the ground.
Plus, the steel withstands the outdoor elements like a champ. However, I did notice that the pull-up grips are a bit on the wide side, which might be an issue for some folks. 
And the uncushioned hand grips can get a bit slippery when wet. One way to get around that, though, would be to wrap them in grip tape.
But what really makes it a standout is the built-in plyo box. This feature, which adjusts from 16" to 24", adds an extra dimension to my workouts.
I can include cardio-boosting exercises like squat jumps and step-ups.
Pros And Cons
Pros:
Cons:
Why Is It Our #5 Pick?
It might not be perfect, but this heavy-duty power tower is damn good.
This outdoor power tower offers an array of exercise options, from dips to pull-ups to plyo box jumps (which is a great added feature).
Its solid construction ensures stability and longevity, especially when bolted down. If left unbolted, the stability offered is only on par with the other Power Towers here.
Although it has a few flaws, like wide pull-up grips and hand grips that can be slippery when wet, these are minor issues in an otherwise solid fitness product.
Buy, why is it our #5 pick? It's so much where it lands on the list. It's a solid piece of gear, but the power towers we are looking at here are "mainly" for indoor use.
And the price of this is much higher than the others.
But we wanted to mention this one in the event you are looking for an outdoor option.
Otherwise, outside of the versatility and higher price of the Top 2 picks, this one is a top contender among the other Power Towers.
Power Tower Buyer's Guide

A power tower, often termed a workout tower, is a standalone piece of home gym equipment designed for various types of bodyweight exercises.
It typically consists of multiple workout stations, including a pull-up station (some have an adjustable pull-up bar), a dip station, a vertical knee raise station, and push-up stations.
A power tower gives you the ability to perform a range of exercises like pull-ups, chin-ups, dips, and knee raises, to name a few.
These exercises are designed to engage multiple muscle groups at once, which is one of the reasons why power towers are so effective.
This guide's aim is to provide you with an overview of the various benefits of using a power tower, some options and tips for utilizing this piece of equipment to its fullest, and an understanding of what to look for when purchasing one.
Key Takeaways
The best power towers offer versatile, space-saving workout options.
Regular use improves strength, endurance, and posture.

Selection should focus on stability, adjustability, durability, comfort, and price.
Maximizing benefits involves proper form and balanced routines.
User experiences provide practical insights for informed buying.
Benefits of Using a Power Tower
Power towers offer numerous benefits for your health, fitness, and overall well-being:
Building Strength: The compound exercises you can perform on a power tower engage multiple muscle groups simultaneously. This not only increases your overall strength but also enhances your endurance.
For instance, a pull-up is an excellent compound exercise that primarily targets your back muscles but also engages your arm and shoulder muscles.
Improving Posture: With regular use, a power tower can help improve your posture. It allows you to strengthen your core and back muscles, both vital for supporting your spine and preventing slouching.
Regularly performing exercises like knee raises can lead to significant improvements in core strength, promoting better posture over time.
Saving Space: If you're strapped for space, a power tower is an ideal choice. Its compact and multifunctional design can easily fit into most spaces, eliminating the need for multiple workout machines or accessories.
Adding Variety: One of the greatest things about a power tower is the sheer variety of exercises it allows you to perform.
You can easily modify your routine to make it more challenging, like changing your grip, adding weight, or increasing the number of sets or reps.
There's considerable evidence supporting the benefits of using a power tower. 
For instance, research published in the National Library of Medicine found that compound exercises, like those performed on a power tower, are more effective for building strength than isolated exercises. 
So, a power tower isn't just an investment in a piece of equipment—it's an investment in your health and wellness journey.
How to Choose the Best Power Tower for Your Home Gym
Selecting the best power tower requires careful consideration. Several key factors should be taken into account to ensure you make the most suitable choice for your home gym:
Stability:
A power tower needs to be sturdy and stable to safely support your weight during workouts. A wobbly power tower can pose a significant safety risk and hinder your performance. 
Check the maximum weight capacity of the power tower and look for models with a wide base for added stability.
Adjustability:
Your power tower should be adjustable to cater to your specific height and difficulty level. 
This enables you to customize your workouts and minimize the risk of injury. Some power towers offer adjustable height and grip positions.
Durability:
High-quality materials are crucial for the longevity of your power tower. Steel frames are often the most durable and can withstand wear and tear over time. 
Also, check for resistance to rust and corrosion, especially if you plan to use it in an area with high humidity.
Comfort:
Comfortable features like padded grips, armrests, backrests, and cushions can enhance your workout experience. 
These elements can provide the necessary support and comfort during intense workout sessions.
Price:
A power tower should fit your budget and offer good value for money. Consider factors such as shipping and installation costs, the warranty provided, and the level of customer service.
Remember, it's not about getting the most expensive power tower but one that best fits your specific needs and lifestyle.
How to Use a Power Tower Effectively
To optimize the results from your power tower, consider these guidelines:
Warm-up:
A good warm-up prepares your muscles and joints for the exercises ahead. You could do a light cardio activity like jogging in place or a dynamic stretching routine.
Follow Proper Form and Technique: Incorrect forms can lead to injuries and suboptimal results.
If you're new to using a power tower, consider seeking guidance from a certified fitness professional to learn the correct techniques.
Adjust to Your Level:
Choose the right level of difficulty and intensity based on your fitness goals and abilities. 
As your strength improves, adjust the height, weight, reps, or sets accordingly.
Mix Up Your Routine: Adding variety to your workout routine can prevent boredom and keep your muscles challenged.
Try alternating between different exercises or changing the order of exercises in your routine.
Cool Down: 
After each workout, take time to cool down. This could be a simple stretch routine or slow-paced movements that relax your muscles and prevent soreness.
With these tips, you're well on your way to getting the most out of your power tower, propelling you toward your fitness goals!
Exercises You Can Do with a Power Tower
A power tower is a versatile workout machine that allows you to perform an array of exercises. Here are some you can incorporate into your fitness routine:
Pull-ups:
This exercise targets your back, biceps, forearms, and shoulders.
Begin by gripping the pull-up bar with either a pronated (overhand) grip or a supinated (underhand) grip; pull yourself up until your chin is above the bar.
Dips:
Dips work your chest, triceps, and shoulders. Start by gripping the parallel bars, lower yourself until your elbows are at 90 degrees, and then push yourself back up.
Lean forward to emphasize your chest more, or keep your body upright to target your triceps more.
Vertical Knee Raises:
This exercise focuses on your abs and hip flexors. Hang from the padded armrests and lift your knees to your chest or to the side.
You can also perform leg raises by keeping your legs straight or windshield wipers by moving your legs from side to side.
Push-ups:
This exercise targets your chest, triceps, and core. Start by placing your hands on the handles and lower your chest to the floor, then push yourself back up.
You can modify the exercise by using a low-incline position to make it easier or a high-incline position to make it harder.
Inverted Rows:
This exercise works your back, biceps, and rear deltoids. Lie under the pull-up bar and pull yourself up until your chest touches the bar.
Adjust the difficulty by changing the angle of your body or adding weight.
Sit-ups:
This exercise targets your abs and hip flexors. Lie on the floor with your feet hooked under the vertical knee raise station and curl your torso up towards your knees.
You can also do crunches by lifting only your upper back off the floor.
Alternating Side Knee Raises:
This exercise focuses on your obliques and hip flexors. Hang from the pull-up bar and lift your knees alternately to each side of your body. You can also do twists by rotating your torso as you lift your knees.
Split Squats:
This exercise targets your quads, hamstrings, glutes, and calves. Start by placing one foot on the dip station and the other on the floor, and bend both knees until your rear knee almost touches the floor.
You can also do pistol squats by holding one leg in front of you.
Hanging Leg Raises:
The hanging knee raise is a core exercise targeting the abs. From a hanging position on a pull-up bar, lift your legs while keeping them straight up to hip level while engaging the core.
Hanging leg raises are an excellent choice for strengthening the core and improving stability.
Remember, it's essential to use the correct form when performing these exercises to avoid injury and reap maximum benefits.
Example Power Tower Workout
As someone who loves the versatility and challenge that power towers offer, I've found certain exercises to be particularly effective for upper body strength and core stability.
Here's a sample workout that I often use myself.
Feel free to mix up these exercises to create your own routines and to keep challenging yourself.
Remember, the key is consistency and progression, so keep track of your progress and increase the intensity gradually as your strength improves.
| | | |
| --- | --- | --- |
| Exercise | Sets | Repetitions |
| Pull-ups | 3 | 10-12 |
| Low incline push-ups | 4 | 12-15 |
| Chin-ups | 3 | 8-10 |
| Dips | 2 | 10-12 |
| Leg raises | 3 | Until failure |
| Hanging windshield wipers | 2 | Until failure |
Our Top-Rated #1 Pick
HARISON Multifunction Power Tower with Bench
The Harrison power tower is our top choice because of its unmatched versatility. Its hard to go without a power tower that does not have this standout feature.
It takes Power Tower versatilty to a higher level with the ability to incorporate weights into your workouts.
None of the others can do this and it's perfect as a full gym in one piece of equipment without complications that come with universal gyms.

Feedback From Power Tower Users
Direct feedback and insights from power tower users (paraprhased). Most find POwer Towers to be a great addition to their home gym. Or as stand-alones.
"My power tower was a real game-changer for my home gym. I was struggling with limited space and equipment, but this thing fits right in and gives me a full-body workout." 
"The power tower's been awesome for my upper body strength. Doing different bodyweight exercises on it has really improved my muscle endurance. Definitely recommend it!"
"One thing to watch out for - some power towers can wobble during certain movements, like pull-ups or dips. Make sure you get one that's sturdy and can handle your weight and motion."
"My power tower has been a bit hard on my back and arms sometimes. I'd say look for one that has padded or cushioned features. Comfort matters when you're working out, trust me.
"With a little creativity, you can do some pretty advanced exercises on a power tower. I've had clients doing levers, muscle-ups, and even Nordic curls! You might need some modifications or assistance, but it's totally doable."
Frequently Asked Questions
What are the benefits of using a power tower? 
Power towers can significantly improve your health and fitness. They allow for compound exercises that build strength and endurance, aid in improving posture, save space due to their compact and multifunctional nature and offer a variety of exercises.
For more detailed information, refer back to our Benefits of Using a Power Tower section.
How to choose the best power tower for your home gym?
Key factors to consider include stability, adjustability, durability, comfort, and price. It should be sturdy enough to support your weight, adjustable to your height and difficulty level, durable for long-term use, comfortable for various exercises, and reasonably priced. 
Check our How to Choose the Best Power Tower for Your Home Gym section for more insights.
How to use a power tower effectively?
To use a power tower effectively, warm up before each session, follow proper form and technique, choose the right difficulty level, mix up your exercises, and cool down after each session. The How to Use a Power Tower Effectively section provides more details.
What are some exercises that can be done with a power tower?
Exercises like pull-ups, dips, vertical knee raises, push-ups, inverted rows, sit-ups, alternating side knee raises, and split squats can be done with a power tower. Each exercise targets different muscle groups. Learn more about these exercises in the Power Tower Exercises section.
How much space do you need for a power tower?
Power towers are compact, but the space required would depend on the specific model. As a rule of thumb, consider a space that allows for the safe execution of all exercises without restriction.
How much does a power tower cost? 
The cost of a power tower varies depending on factors like quality, brand, features, and where you buy it from. You can find power towers in a range from around $100 to over $1000.
How to assemble and maintain a power tower?
Assembly instructions come with each power tower, and it's recommended to follow them precisely. For maintenance, it's advised to regularly check the bolts, clean the surfaces, and avoid exceeding the weight limit.
Is a power tower good for beginners? 
Absolutely! A power tower is versatile and adjustable, making it suitable for all fitness levels, including beginners. Just make sure to start at a comfortable level and gradually increase the intensity.
Can you do muscle-ups on a power tower?
Yes, you can perform muscle-ups on a power tower, provided it has a high enough clearance and is sturdy enough to support the motion.
What muscles does a power tower work?
A power tower can work multiple muscle groups, including your back, biceps, forearms, shoulders, chest, triceps, abs, hip flexors, obliques, quads, hamstrings, glutes, and calves, depending on the exercises you perform.
For specific exercises and the muscles they target, refer to our Power Tower Exercises section.
Citations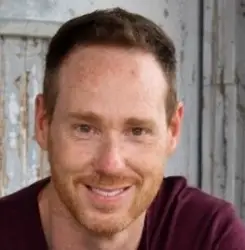 Latest posts by Jeff Carpenter
(see all)