This Total Gym GTS review is going to show you all it can do and help you decide whether it's worth the price.
It's time to focus on a home incline trainer so impressive in its functionality that it exceeds most anything you'll find in a commercial gym.
Let's get to it.
Things To Consider Before Buying A Commercial-Grade Incline Trainer
If you've read my other Total Gym incline machine reviews, and I hope you have, you'll be familiar with the things you should consider when shopping for one. The GTS is different. It's a professional piece of equipment for the serious trainer.
Most of the normal considerations still apply, however.
You can get in the best shape of your life with this type of machine, but you can't add much muscle mass. The resistance is still limited to around 60 percent of your bodyweight, max, although some models allow you to add weights to the glide board.
Adding weight to the board adds to the intensity of the workouts, and you can gain a little bulk, but you can't get hulked.
You should still think of these pro-grade inclines as body toners. They're great for cardio of all intensity levels and strength training as well.
You're going to need a 10'x4′ spot in your gym. You can fold some of these behemoths up when you're not using them, but you're not going to be able to hang one or store it vertically. It's just not practical. Even folded, they're big.
If you've got the space and about four or five grand to spend, there's not much you can't do on one of these amazing pieces of equipment.
Introducing The Total Gym GTS
The GTS may be the best pick for you if you want an incline trainer for your home gym that's better and more versatile than the ones your neighborhood gym has.
Total Gym claims that the GTS is a professional-grade machine that is sometimes found in health clubs and rehabilitation facilities. I did some detective work on this, and found this to be true. In fact, the gym in my town has two GTS inclines.
A look at Total Gym's website shows that this trainer is capable of more than 200 exercises. When you see the accessories it comes with, you'll understand how this is possible.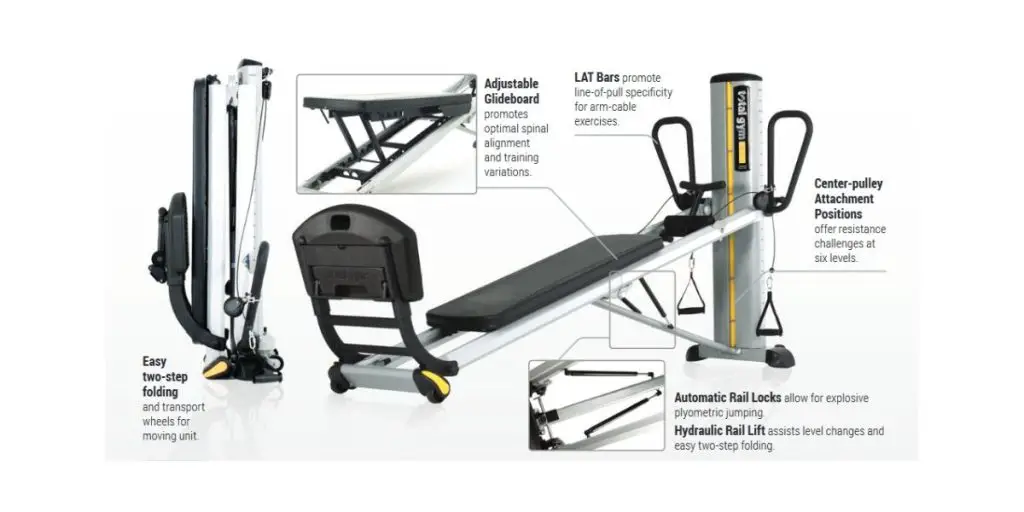 Here are those accessories and extras:
The Total Gym GTS Commercial-Grade Incline Trainer
Telescoping squat stand
Squat handle
Removable folding foot holder
Pilates toe bar
Lat bars
Three-grip pullup bar
Scrunch ab accessory
Glide board weight bar
Press bar
Retractable dip bars
Unilateral/Bilateral cable pulley system
Padded rubber and nylon web handles for cables
Illustrated exercise guide that mounts on the tower
Workout DVD
Subscription to Total Gym TV Basic with option to upgrade to Premium at a 25 percent discount
Warranty: five years on frame, one year on parts and upholstery and 90 days on foam and rubber
Pros:
Heavy, solid and durable
Impressive selection of included accessories
All accessories are top of the line
Professional assembly is included with purchase
Total price can be divided into four monthly payments
Cons:
Costs about $3,800
Not currently available in Canada
If you go with the pro assembly, it can take two to three weeks between the time you order and the delivery and assembly of the trainer
Details
Here's the breakdown of what it can do. This is where you'll be able to decide if the GTS's features are worth the investment for you.
Design
The wide board lends the entire machine a feeling a stability. It glides very smoothly and effortlessly when the incline is set to the horizontal position. There are 22 resistance levels between horizontal and the max incline.
You can add weights, which are not included with purchase, to the board at any incline angle. This adds resistance and allows a wider range of workouts.
Changing the incline angle is easy, thanks to the hydraulic rail lift. It's not complicated. You still lift or push the board to set your incline.
Folding the machine is just as simple. It's a two-step process that cuts the length of the machine about in half.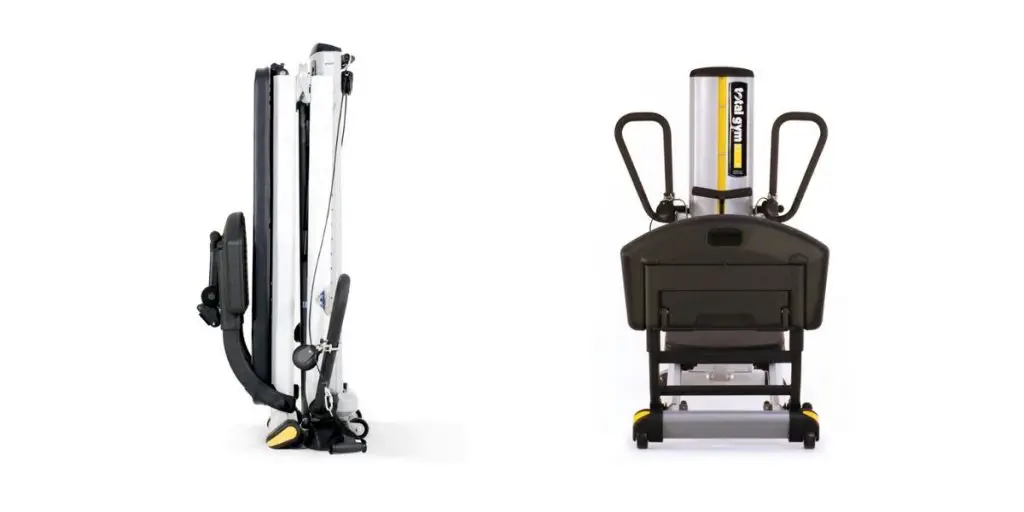 You can do pull-downs and the other usual lat exercises with the lat bars. They also fold down for pullups.
The squat stand, which features a no-slip coating, telescopes and locks into three positions for precise height adjustments for squats. The Pilates toe bar that attaches to it is great for calf stretches and even some upper body workouts.
One thing most machines like this lack is fully-adjustable cable pulleys. These ones adjust for the user's height and shoulder width. That's what you need to target specific muscles and muscle groups with cables.
You get two sets of handles for the ends of those cables. The soft coated plastic handles are comfortable, and the nylon web handles allow for a hammer grip.
The strength package, which would cost almost $900 if purchased separately, has most of the stuff that makes the GTS unique. It includes the Scrunch, which is the GTS's ab cruncher, the press bar, pullup bar and dip bars.
It's pretty easy to maintain proper military press for on the press bar. You can also do all the other presses to target your triceps, upper back and chest.
The dip bars fold down and in to stay out of the way when not needed. The dips you can do with these bars are great for strengthening and building pecs and triceps.
You can use wide, narrow or hammer grips with the special tri-grip pullup bar. This flexibility means you can easily target different muscle groups without making any adjustments to the machine, except maybe a quick incline or weight tweak.
Also included with the strength package are the squat handle bar and weight bar. The handle for squats basically helps you to stabilize yourself with your hands and arms while pushing off the squat stand with your legs. The weight bar attaches to the glide board. Thats where you add weights for more resistance above what you'd get from the incline.
All of these accessories, along with the thoughtful and efficient design, allow well over 200 exercises for a true full-body workout on a single, relatively compact machine.
Using The Total Gym GTS
Adjustments to the incline and addition and removal of the accessories are just as quick and simple as with any other Total Gym incline trainer. There's nothing complicated here at all.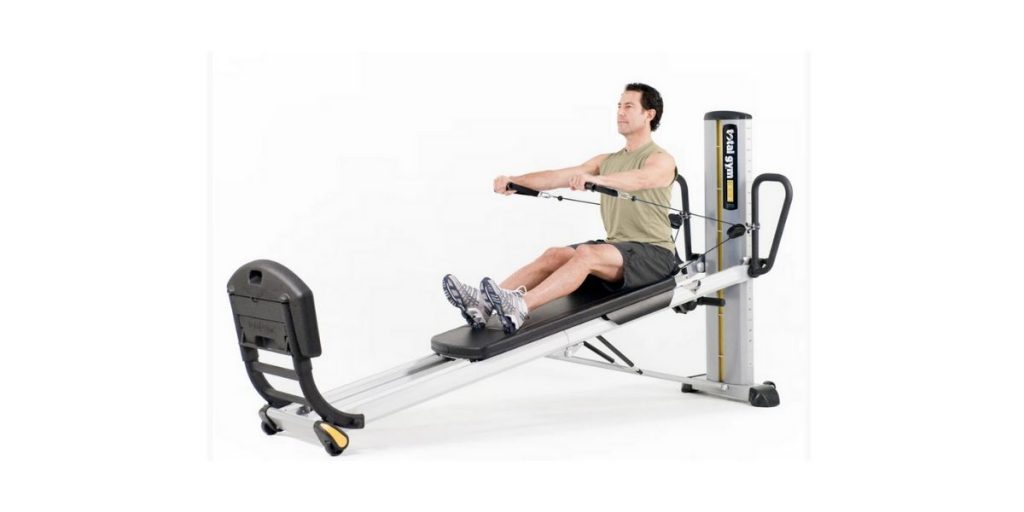 There's a real gym feel to it too. You get the impression that you're using a machine that commercial gyms may pay double for.
This will likely become the most-used piece of equipment in your home gym. And why wouldn't it? I don't believe I've ever seen such a versatile machine for home use.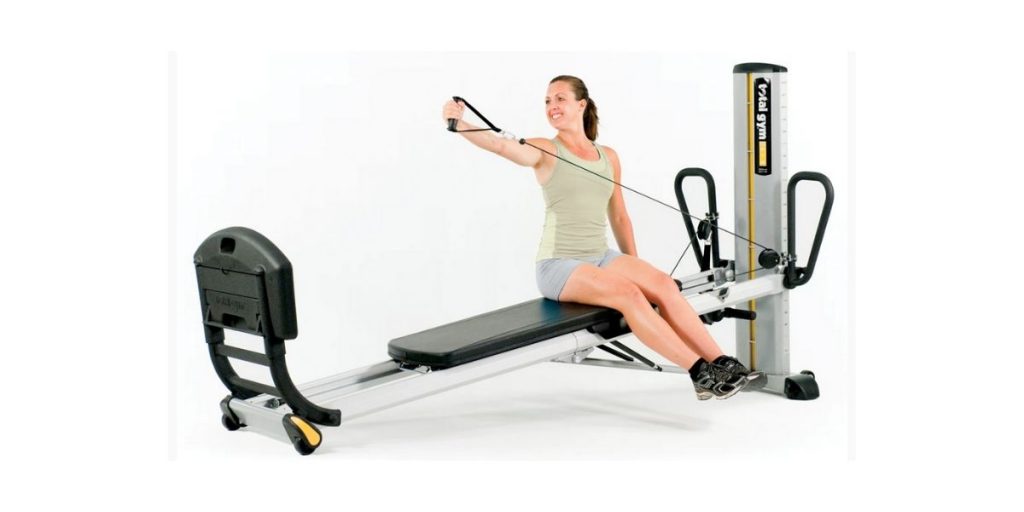 What People Are Saying
I read a few interesting reviews from people who graduated from lower-priced Total Gym inclines to the GTS. They all said that the GTS feels much more stable and the board glides more smoothly.
Taller people like the longer, wider board and the telescoping squat stand.
Overall, everyone acknowledged that Total Gym delivers on the promises it makes regarding the durability and versatility of this machine.
The biggest complaints center around the size of the machine and the assembly.
It's a big trainer. You should understand that when you buy it.
Assembly is complicated. There are many complaints about the difficulty in actually putting the thing together.
Pro assembly is included with purchase, but you have to schedule an appointment after you accept delivery of the machine. It may take a couple weeks for the assembly team to get around to you. That's another common complaint.
Strangely, there aren't many gripes about the price. Of course, everyone is well aware of the cost before ordering.
Overall, feedback is very positive.
Alternatives
I usually like to showcase similar equipment in my reviews so you know about all of your options.
The thing is that there really isn't anything like this one as far as the combination of quality and versatility goes.
Check out my other Total Gym incline reviews. They're all much more affordable, but they lack the strength package. And the strength package is the biggest thing that sets the GTS apart from the rest.
The FIT and XLS can be good options. Keep in mind that they don't include the strength package or telescoping squat stand. They each come with their own accessories, but none are as versatile as the ones included with the GTS.
Conclusion
A commercial-grade incline machine can make your home gym as functional as a commercial gym, as far as incline training goes anyway.
In this Total Gym GTS review, we've seen how one of these machines can help you work every muscle in your body. I mean, the GTS even comes with a toe bar.
The GTS specifically is a top-of-the-line professional trainer that is used in some commercial gyms and rehab centers. That speaks volumes about its usefulness and durability.
If you want the best, and you can afford it, the GTS may very well be the new go-to machine for your home gym. If you're still on the fence, click here for more info.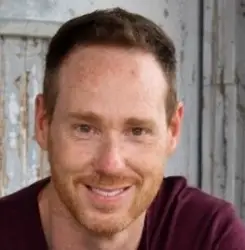 Latest posts by Jeff Carpenter
(see all)