Product Name: LIIFT4
Product Description: LIIFT4 workouts combine a blend of High Intensity Interval Training and weights. There are few programs available today that combine this explosive combination designed to burn fat and build and tone at the same time. We find the workouts a refreshing blend of intensity and fun. Don't let the intermediate level of this course turn you off if you are a biginner or advanced. The workouts will either help you gow or challenge you. Your investment is a small one - all you need is a set of dumbbells to start. Any fixed wieght or adjustables will do the job. Click the link below ot access the Beachbody on Demand Free Trial for immediat access to LIIFT4.
Brand: BeachBody
Availability: OnlineOnly
LIIFT4 in a nutshell
4 days per week will help you build muscle and fat in just 30-40 minutes in each session. This high intensity workout is your 8 week roadmap for a complete body transformation.
Pros
You will love it if you are looking for a refreshing take on the plain old workout routines. The combination of HIIT and weights makes this program a standout from other Beach Body on Demand offerings.
Cons
If you aren't in to lifting weights, the workouts could turn out to be a chore. Opt for something like SHIFTSHOP for a cardio based workout instead.
LIIFT4: An In-depth Review
It's hard to lose fat and keep it off without the required lean muscle. And you can't really see muscle tone if there's fat in the way.
That's why I like LIIFT4 by Beachbody on Demand. It combines muscle-toning weight training with fat-zapping high intensity interval training, or HIIT.
My LIIFT4 review will show you how and why it works.
Note: Many other Beach Body workout DVDs are available on Amazon as well. There is one to suite anyone's needs. However, they have moved away from DVD formats and finding them can be hard (especially at an affordable price).
Get a FREE 14-day trial to Beachbody on Demand and access all of their workout programs for less than the price of a single DVD set.
Things To Consider Before Starting A Muscle Building/Fat Burning Program. This type of program combines hardcore strength training with intense cardio. The ones that are worth their salt also include a fairly strict diet.
If you stick with it, you'll lose fat, increase your metabolic rate and pack on some lean muscle.
So do you want to shed fat and gain muscle? Can you go hard on the weights and stick with a diet? If so, you'll benefit from these programs. But you should make sure that this is the right approach for you.
You have to be able to train with heavy weights. If you have shoulder or back problems, you may want to look into lower impact workouts.
Can you do intense cardio? It raises your heart rate and blood pressure temporarily. Check with your doctor if you have any conditions that require you to take it easy on your ticker. There's programs that use lighter weights, less intense cardio and a gentler pace.
How about the dietary requirements? Sticking to a program's nutritional guidelines is important. This is especially true of Beachbody on Demand's programs. If you're already on a special diet, you'll have to be able to drop it and go with a different one, at least for two or three months.
Let's recap. Here's the prerequisites you need to consider before starting a fat burning, muscle building diet and exercise program:
You should have some fat to lose
You have to be able to strength train with heavy weights
You can't have a serious heart problem
You must be ready, willing and able to start a strict diet
Checking with a doctor before starting a diet or workout regimen is always a good idea, especially if you have a health issue or aren't used to exercise.
Presenting LIIFT4
If you made it through the previous section with confidence that this kind of body shaping and fat destroying program is for you, I want you to meet LIIFT4 by Beachbody on Demand.
It's a 60 Day program that integrates weight training, HIIT and a nutritional program that's designed to compliment the workouts for optimum results.
If you're not already a Beachbody on Demand member, you'll have to join before you can access LIIFT4. Remember there's a free trial version, though.
So what do you get with LIIFT4? Here's the basics that you get with the LIIFT4 Performance Pack:
32 unique streaming workouts
Nutrition guide
30-day supply of Performance supplements
Two resistance bands
Workout calendar
Progress tracker
Alternate nutrition guide for vegans
Music playlist
Even though you get two resistance bands, I recommend having a good set of dumbbells. They're easier to use.
The Challenge Pack includes everything above, but substitutes 30 days of Shakeology shakes and a shaker cup.
The Deluxe Challenge Pack includes everything above, including the Performance supplements and Shakeology shakes.
The ultimate combo is the Mega Challenge Pack. It has everything that the Deluxe Challenge Pack does, plus a foam roller for soothing stressed muscles and a foam core comfort mat.
More on this later, but the Challenge packs are not mandatory. So if you pick-up the BBOD trial be sure to look at alternatives. I give a brief look into how later in this article.
For now let's get a closer look at what's ticking with LIIFT4.
Now let's examine LIIFT4's pros and cons.
The good:
It's an effective program developed by a pro trainer.
You'll see results quickly – assuming you stick to the full plan.
It's a relatively short program.
Several packages are available.
It combines cardio and strength training.
The not-so-good:
Although the Performance Pack is fairly cheap, especially if you're already a Beachbody on Demand subscriber, the better packs get up there in price.
LIIFT4 is only available via Beachbody on Demand subscription
It's not for total beginners.
My LIIFT4 Review In Depth
Here's all you need to know about the program.

How It's Laid Out
The structure is simple. It's a 60-day program with four workout days and two recovery days per week. Each workout is between 30 and 40 minutes.
That's a total of 32 workouts. But the nice thing is that every one is different. You won't do the same one twice. This really cuts the bordom factor. If you want boring, go to a gym and pay a trainer. One of the benefits of working out at home is that you don't have to deal with a trainer,
who's bored with his job, leading the same routines day after day.
If you stick with the program for the duration, but you still don't get the results you expected for some reason, you can work it again.
The second go-around, if necessary, will be easier for most people. Look at it this way: If you start out on an intermediate level the first time, you're going to be intermediate-advanced by the time you're ready to start it again.
Your metabolism will be revving, so the fat will melt away like butter. Your muscles will be conditioned, so you'll have the endurance you need.
And it won't cost you any more to go again unless you opt for the recurring Shakeology or Performance supplement subscriptions. All this talk about doing it a second time may be moot, because most people get good results the first time. I just want you to know that you can redo it if needed.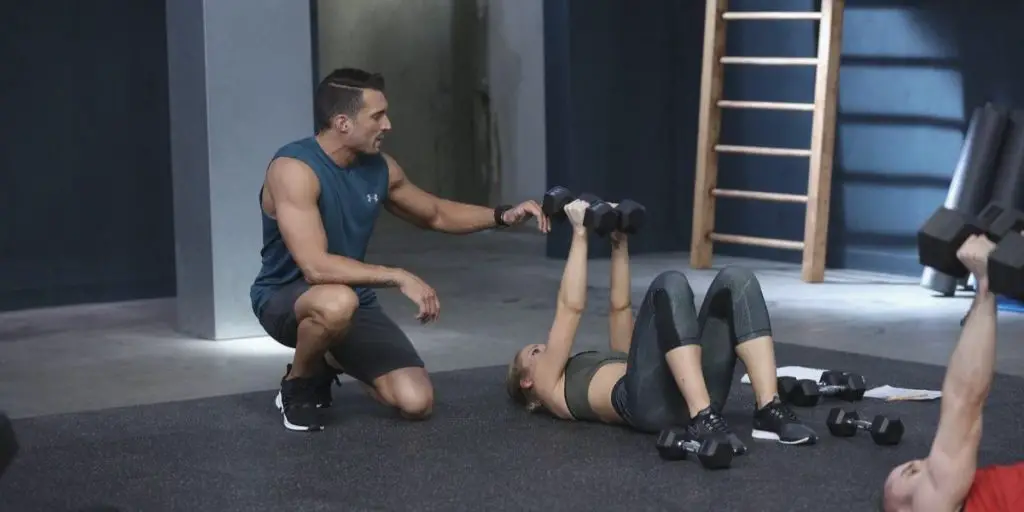 What To Expect From The Workouts
You'll workout with trainer Joel Freeman and crew in real time. This kind of instruction helps to keep you focused and lets you constantly evaluate your form for the most effective and safest workout.
Weeks one through six each feature four "build it" workouts. Each one of the four days focuses on a different set or sets of muscles.
The chest and triceps are the target of day one of each week.
On day two, your back and biceps get the burn.
Day three is shoulder day.
Your legs get the workout on day four.
But where does the cardio fit in? That's the cool part. You may be used to combo exercises like these being split into two parts: one half of the workout is strength training and the last part is cardio.
That's true on some days here. But on the others the weight training and cardio are combined into an insane heart-pounding, dumbbell flailing sweat session. I told you that you won't get bored.
This blend of strength training and high-intensity cardio conditions your entire body. But it's good that every workout day isn't like that. If it was, it would be for advanced exercise nuts only.
The last two weeks have four "shred it" workout days each. Not only do things get more intense in these last two weeks, but they get changed up some.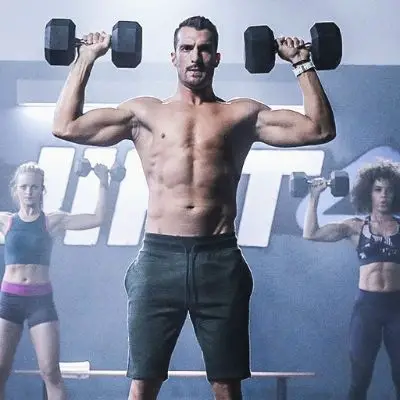 Both weeks follow the same formula. The main goal here is shedding fat. All the muscle tone that you gain during the first six weeks is uncovered during this two week phase of fast-paced cardio.
Day one works your chest and back. Of course, your core is going to get one heck of a workout as well.
Day two calls for 20 minutes of hardcore leg exercises and 20 minutes of LIIFT cardio.
Shoulders and arms are the focus of day three. You'll feel it too. Every muscle in your arms and shoulders get pushed to the limit.
On the fourth day, you'll be lead through a classic, albeit intense, HIIT workout.
Don't think that you'll be bored on those three days "off." Recovery is important with this kind of whole-body program. Hence, there are two recovery days per week.
One recovery day involves using a foam roller, like the kind available from Beachbody on Demand, to massage your muscles. This encourages blood flow to prevent soreness and maximize your results.
Much of the muscle-building actually happens when your muscles are at rest, after all.
The other recovery day is when you stretch with Joel. This is crucial. Stretching keeps you limber. No stretching equals injury.
What Equipment Do You Need For LIIFT4?
Since the program makes use of weights you will at least need a set of dumbbells. The resistance training part of the workouts often calls for exercises that will need a combination of light, medium, and or heavier weights.
This will depend on you, but any single or adjustable dumbells will do. If you plan to go with adjustables be sure to use a set that allows for really quick changes.
Messing around with lock-collar ones and changing the weights manually takes way too long. The exercises in LIIFT4 have very little rest time between and you need to be ready to move.
So opt for either individual hex-style dumbbells or some quick adjusting ones.
---
Hex Dumbbells:
Individual weights can be chosen here
---
Outside of this, you really don't need anything special.
The Nutritional Plan
All of Beachbody on Demand's programs include some kind of diet. The LIIFT4 meal plan is a little simpler than most of the others. You'll have to have the color-coded portion control containers, which are available from Beachbody on Demand's site. This is a separate purchase. They're not included in any of the packages.
The containers make meal prep and snacking easy. You don't need a scale. You just fill the containers all the way up with whatever type of food is meant to go into it. You can use the recipes included with the program, or you can use any other recipe you wish.
The eating plan is divided into five phases. Each one is customized to specific parts of the workout regimen. The nutritional guide makes it super easy.
Expect low-fat, high-protein meals with a good amount of fiber. There are plenty of options for vegans as well. That's something you don't see in many diet and exercise programs, but Beachbody on Demand makes it a point to include vegans in most of its nutritional programs.
I like the way the diet is synced with the workouts. You get the nutrition you need at the right time.
Shakeology. This isn't a line of protein shakes. Shakeology shakes are high-protein supplements that provide an ideal balance of vitamins, minerals, probiotics, fiber, and calories.
The shakes help to boost your metabolism and energy to give you an edge, as well as provide extra nutritional support.
The LIIFT4 Challenge Pack, Deluxe Challenge Pack, and Mega Challenge Pack include a 30-day subscription to Shakeology.
It automatically renews and you'll receive the next 30 day's worth before you run out. Of course, this is optional. If convenience is important, then it might be worth looking into, but keep in mind it costs roughly $130 per month.
I will come back later to write another article about Shakeology alternatives out there that are comparable by nutrients and cost-competitive.
For now though, just stick with the nutrition plan and supplement using protein powders like Optimum Nutrition Gold Standard whey protein. This can readily be picked up at your local nutrition shop, grocery store, or Amazon. WAY less pricey option here.
The Performance Supplements
These are also optional. There are five different ones, each with a vital benefit that can give you an edge.
None of them have any artificial colors or preservatives. The Energize supplement provides a low dose of naturally sourced caffeine for energy and motivation. It also contains nutrients that help prevent muscle fatigue.
Hydrate is an electrolyte-balanced supplement that is designed to be absorbed quickly when drank during a workout. That's great, because no one likes to work out with water sloshing around in their stomach.
Recover is an awesomely engineered post-workout supplement. It has a blend of proteins that all have different absorption rates.
This means that after taking it, your body will have a constant supply of protein for hours. Why is that important? Remember that your muscles build mostly after the workout. Proteins are the building blocks of muscle.
Get it? Recharge is a bedtime supplement. It provides a very slowly absorbed protein. This fights next-day muscle soreness.
If you're going to push your muscles to the limit, you should probably supplement with creatine. Beachbody on Demand's Creatine supplement is in the form of creatine monohydrate, which is used most often by bodybuilders.
These supplements are available singly, as combos, and in the Packs. Now that you know what each one is for, you can decide which, if any, you need if you go with the LIIFT4 program.
Again, you don't have to pick-up the Beachbody supplments, but it's worth considering picking-up comparable supplements to make the most out of any nutritional program.
Shakeology Alternative Supplements:
These supplements will largely replace the need for Shakeolgy and save you some cash. Even if you aren't doing the LIIFT4 program, these are beneficial to any workout.
---
---
Whey Protein
---
Creatine Capsules (you don't want the gritty powder version)
---
Amino Energy (Hydration)
---
Workout Calendar
It's nice to be able to look and see what lies in the days and weeks ahead. Enter the LIIFT4 Calendar, which is included. Not only can you see where you're at in the program, but you can see where you're going and how far you've come. This is also a crucial tool for planning. You've got four workout days and two recovery days. You need to plan things out so you're recovering at the right time.
Let's say you know the chest and tricep day is hard on you. You can look at the workout calendar and plan your massage recovery day for the day after. This will prevent muscle aches.
Progress Tracker
The LIIFT4 Weight Progress Tracker is also included with the program.
You use it to record how much weight you use for each workout. This is important because one of the program's goals is to build lean muscle. You have to progress from your comfortable starting weight to heavier lifts.
This is also a sweet motivational aid. A look back at previous weeks' performance will give you that confidence you need when you begin to approach the shred weeks.
Program And Nutritional Guide
This is probably the first thing you'll look at. It gives an overview of the workouts and the five-step nutritional program. There's a list of approved and recommended foods. That is so useful for shopping. You'll want to study the tips included here. They show you how to use the supplements and Shakeology drinks correctly. There are also some good workout tips.
Music Playlist
This is a nice touch. Personally, I prefer to build my own playlists for my workouts. But hey, it's included. So why not check it out?

I'd recommend listening to Joel, at least for the first week. Not only is he motivating you, but he's giving you tips on keeping good form during the workouts.
What Users Are Saying On Social Media
Examining a program is one thing, but I like to see real people's real experiences.

So I perused the short LIIFT4 reviews on Twitter and Facebook to get an idea of what everyone thinks.

In short, just about everyone, from long-time Beachbody on Demand members to noobs, is pleased with LIIFT4 results.
I saw a lot of people say they were surprised with the fat loss at the end of the program. Remember: The first six weeks are focused on building muscle and boosting metabolism, and the last two shred weeks is where a lot of the fat loss comes in.
Take a look at a few random blurbs from the net:.
---
Sammy Lynne is torching those calories.

---
LIIFT4 is Kathy's favorite, but it looks like she's more into 21 Day Fix right now.
---

---
---
Here's one of thousands who is impressed with his weight loss on LIIFT4.

---
LIIFT4 Alternatives
It's hard to find another program that combines intense weightlifting, HIIT, nutrition and supplements in such a well-balanced package. The closest thing out there is Body Beast, which is also exclusive to Beachbody on Demand.
For most of you looking at this type of program, your most important decision will be LIIFT4 vs Body Beast. They're the two top dogs in this fight.
Body Beast was developed by Mr. Israel Sagi Kalev. As far as the workouts go, it focuses almost entirely on weight training. There isn't much HIIT or cardio involved.
Like most other Beachbody programs, it does incorporate a nutritional plan and has some recommended supplements. Unlike LIIFT4, Body Beast is available in DVD copy too.
It's designed to help you build muscle, even if you're a beginner. The entire program runs for 90 days.
Let's compare LIIFT4 and Body Beast head-to-head.
LIIFT4 At a glance
60 days
Intermediate to advanced level
Weight training and HIIT
Eating plan
Burns fat and builds muscle
Included with Beachbody on Demand subscription
Body Beast at a glance
90 days
Beginner to intermediate
Weight training
Eating plan
Builds muscle
Included with Beachbody on Demand subscription but also available in a DVD set if subscriptions aren't your thing
Check out my Body Beast review if you are a beginner or if you're not all that concerned with burning fat or cardio. If you're already pretty lean and just want to get stronger and gain some muscle, Body Beast may be the way to go.
Body Beast is a long-time favorite of mine and many others. It a lot going for it in longevity because of the various ways the phases (Blocks) work. They are designed to take you one step at a time to build a more muscular physique.
You might as well lose the fat and build muscle at the same time. And don't forget the cardio and metabolism-boosting benefits of the HIIT part of LIIFT4.
Are there other subscription programs that claim to help you build muscle and burn fat? You bet there are. There are dozens, maybe hundreds of them. But none integrate their workout and nutritional programs the way LIIFT4 and Body Beast do.
None of them lay themselves out in such a detailed and easy-to-follow format as these two do either. That's why I like the Beachbody on Demand platform so much.
There's an incredibly wide spectrum of programs, with one for almost any fitness goal you can think of, and they are all presented in a simple format.
If you are looking for more of a weight-lifting workout, BodyBeast is a better fit. It has hundreds of positive reviews and is very effective at building muscle.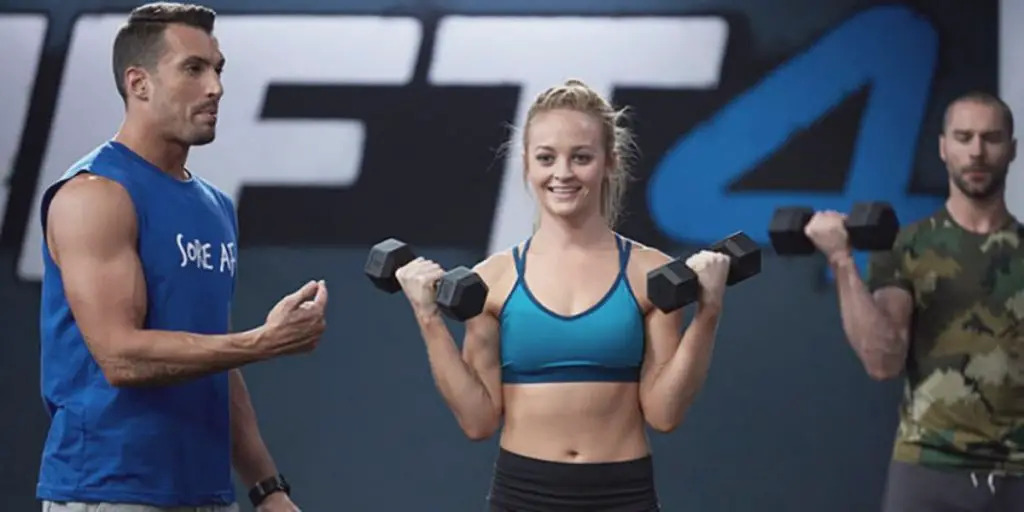 My two cents
There are a lot of diet and exercise programs out there that claim to burn fat and build muscle.
So what sets LIIFT4 apart?
It combines HIIT and strength training with a specially formulated nutritional program in a way that optimizes each. Every part plays off the other.
The LIIFT4 workout helps you build muscle tone and jack up your metabolism with weight lifting and hardcore cardio during the first six weeks. The final two weeks melt fat at an impressive rate. This is when your new muscle tone really pops! Get access to LIIFT4 and all Beachbody workouts here for 14-Days Free (and 60% OFF subscription).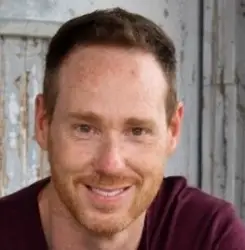 Latest posts by Jeff Carpenter
(see all)