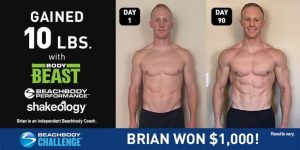 Product Name: Body Beast
Product Description: Body Beast is the only full weight training program offered by beachbody. At 90 days long, it can be intense, but the workouts are engaging and keep you pushing all the way through. There is some cardio in the course, but not much of it. The focus is on weight training and if you aren't one who wants a full cardio program this one is for you.
Brand: BeachBody
Summary
At first Sagi comes-off a bit full of himself. Well, maybe he is, but after a couple of workouts he becomes likable despite his lame jokes. He keeps you on track though and the workouts are a blast. I think this is one of the best beachbody on demand workouts. I've done it a couple of times myself and often use some of the workouts as a mash-up or supplement to other programs I'm following.
Pros
Great for building muscle and burning fat.
Flexible workout calendars to help you achieve your goals: build muscle, just starting off, and getting toned & ripped.
Easily accessible on any device for on-the-go streaming anywhere.
Exercise variants for those who can't perform certain exercises
Cons
Requires more equipment than most Beachbody on Demand workouts. An assorted amount of dumbbells (at least 3 weights) is a must. You will benefit most from having a bench and pull-up/chin-up bar. You can get by without it, but you might limit yourself to the exercises you can do.
I've listed lower-cost equipment you can pick up in the review below to get you started.
MY DEFINITIVE BODY BEAST REVIEW
Body Beast is a three-month diet and exercise program, developed and instructed by world-class personal trainer Sagi Kalev, that promises to help you lose weight, gain strength and muscle mass, boost your metabolism, and get better physical health.
In this Body Beast review, we'll look at the program and see if it's a good choice for home gymer's like us who want to get ripped, lean and strong.
Body Beast In A Nutshell
The short of it is that Bodybeast is a household fan favorite weightlifting workout program.
It has enough workout variations and calendars to keep you challenged without getting bored.
It's well worth a go for anyone looking to add variety to their cardio routines or for those of us who are new at weight lifting and looking to build strength and add definition to their physique.
Body Beast is available on DVD but no longer sold in that format by Beach Body. You will need a Beach Body on Demand subscription to access the program. You can get a 14-day trial and 66% discount if you subscribe through any link in this article.
Things To Consider Before Starting An Intense Muscle Building And Weight-Loss Program
Regimens like this, that combine a special short-term diet and hardcore weight lifting, can transform your body with bulk and make you stronger. These positive changes have lasting benefits. You'll likely learn more about nutrition, proper exercise techniques, and health in general.
Online programs are great for anyone wanting to keep neighborhood gyms out of their lives. Just the money you'll save on a monthly gym membership can pay for an entire year's access to some of these programs, including Body Beast.
But is this particular type of program right for you? We're going to go into details so you can answer that question yourself, but first, let's make sure you can handle it.
You've got to be able to work out with heavy dumbbells. If you can't lift, you can't do this kind of program. Most have modifiers, but the lifting is essential to success.
You'll have to stick to a pretty strict diet, too. Different programs have different dietary guidelines, but you'll generally have to reduce your carb and fat intake in favor of higher protein food. Portion control is also crucial.
Do you have time for the workouts? Any legit program that promises more muscle and less fat will demand at least five workout days per week. These workouts usually fall into the thirty to the sixty-minute range. Skipping workouts will drastically dull your results, and that is discouraging.
If you just skimmed through this so far, shame on you. But I'll forgive you if you put yourself through this checklist. You should be able to say yes to all of these questions before starting an intense muscle and strength training program.
Can you lift heavy dumbbells?
Can you stick to a low-carb, high-protein diet?
Can you work out almost every day for about 45 minutes?
Are you physically able to do High-Intensity Interval Training workouts?
If you're still onboard, we'll examine Body Beast in detail now.
What Is Body Beast?
Body Beast is a 90-day Beachbody workout and fitness program designed to build muscle, enhance total-body strength, and shed pounds. It was created by Sagi Kalev, a world-famous personal trainer and much-emulated bodybuilder.
It's available online on Beachbody on Demand, which requires a membership (my review), or you can subscribe here for the 66% discount mentioned.
Here are the items that will help you along the way to completing Body Beast. All of which are inside the workout area in the Beach Body on Demand dashboard:
12 workouts
The Body Beast nutritional program
The Book Of The Beast: This is the fitness guide
Body Beast Worksheets: This is how you track your progress
Body Beast Workout Calendar: Here's your workout schedule
Beast Up Workout Calendar: An advanced 30-day schedule for insane muscle gain. Includes a separate worksheet
That's almost everything you need. The only thing missing is dumbbells…More on that is below.
What Do You Need For The Body beast Workouts?
All the workouts use weights, and there is no way around that. If you don't have weights, you will need some. You will do your best with a set of adjustable. But pairs of single standard dumbbells are just fine.
There are some other things you need in addition to dumbbells that can help make the most of the program. But really, outside of the essentials below, you would be going overboard getting much of anything else. Keep it simple.
Keep in mind that most of the exercises are progressive. They start with light weights, go to medium, and end with heavy.
So you will need enough range to carry you through the entire course.
Leg workout, for example, will require more weight than shoulders. Someone might need pairs of 10lb, 12lb, and 15lb dumbbells for shoulders. That same person might need pairs of 25lb, 35lb, and 45lbs for legs.
This is where a set of adjustable dumbbells like,  Nuobell adjustable dumbbells go a long way. You don't have to keep track of several pairs (or pay for them – they get pricey).
Body Beast Essential Equipment
Overall the amount of equipment you need is still minimal. A set of dumbbells, a bench, and a chin-up/pull-up bar and you are good to go.
| | | |
| --- | --- | --- |
| Body Beast Equipment | Mandatory? | Note |
| Dumbbells | Yes | Adjustable sets are your best bet. You will need to cover a wide range of weights. |
| Weight Bench or Stability Ball | Yes | Pick up a stability ball if you don't get a bench. This will get used each workout |
| Foam roller | No | If you are sore, just stretch it out. |
| Pull-up / Chin-up Bar | Yes | A basic door frame type will do. |
Go with something like this, and you will have all you need.
---
Adjustable Dumbbells
I review some of the more popular adjustable dumbbells here, but anything lik these are enough. They are compact and make changing weights convenient and fast.
---
Weight Bench or Stability Ball
I have also did a review of the best adjustable weight benches where I cover some of the top choices. I prefer a bench over a stability ball because of its durability and its role in almost everything you do. Anything similar to my Top Budget Pick like this will do the trick:
---
Pull-up Bar
You will need a pull-up bar of some sort, and if you don't have access to one, a door frame type is worth considering.
---
What's in the Body Beast program?
Here is a rundown of the entire Body Beast program. We'll go over all the features and what to expect from the workouts, nutritional program, and the program.
The Body Beast Eating Plan
Don't worry: You won't have to subscribe to any meal delivery plan or go out and buy a bunch of exotic food. It isn't just a diet, either. It is a detailed nutritional plan customized to your fitness level and goals.
You start by choosing the activity level that best describes your lifestyle. Your choices are active, couch potato, or average. This sets your baseline, but you have another choice to make.
If you want to burn fat and gain lean muscle definition, you go with the Ripped calorie guidelines. If you're looking to add a bunch of muscle mass, you want the Mass calorie plan.
The nutritional program is specially designed to work with the workout regimen. It's split into three phases.
Phase one, Build, is meant to give your muscles what they need to make it through the intense exercises. The next phase is called Bulk. The protein you consume here will serve as the building blocks for the new muscle you'll be packing on. Phase three is a low-carb diet that coincides with intense cardio in the workout plan.
This nutritional plan may be familiar to you if you've done other Beachbody programs. But there are 19 possible eating plans with Body Beast instead of just four or six. Follow the guidelines precisely, so you pick the one that suits you best.
The eating plans themselves are pretty simple once you choose one. The typical Body Beast eating plan outlines five or six small meals spaced throughout the day. If you follow your plan, you will get the perfect amount of calories, protein, fat, and carbs with all the daily vitamins and minerals you need.
A scale is necessary for portion control. Measuring cups and spoons will also be useful.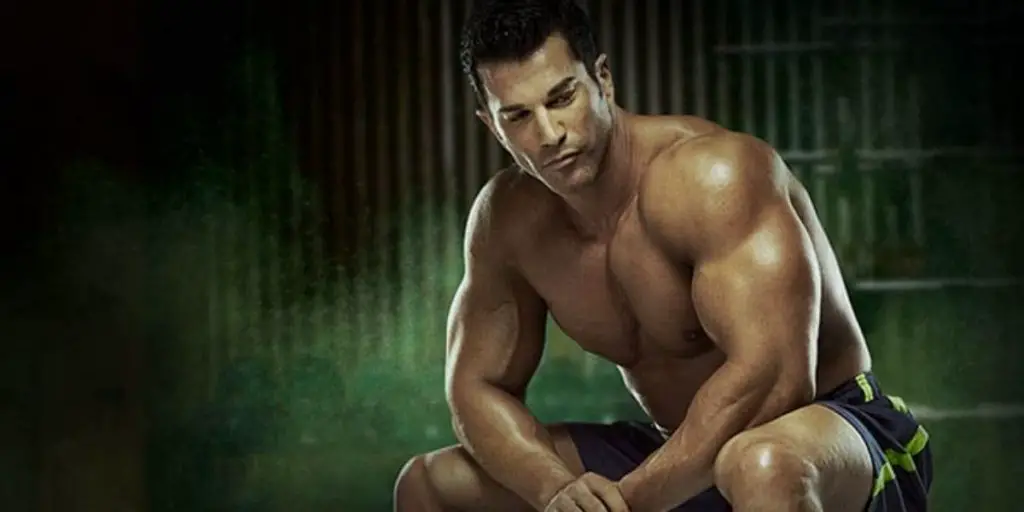 The Body Beast Workouts
Before we start, let's define the four basic types of workouts you'll encounter over these 12 weeks.
Build: Builds muscle
Bulk: This is pretty much Build, but it focuses more individually on smaller muscle groups for targeted results
Beast: Cardio with an emphasis on strength training
Tempo: HIIT with a bodybuilding twist
Do you want to bulk up with muscle or get lean with fine muscle definition? This decision affects the nutritional program and determines whether you'll follow the Huge or Lean workout regimens.
You'll be doing the same workouts regardless of which one you pick. The difference is how you'll get started and at which point you aggressively build muscle in the program. As with most Beachbody offerings, timing is everything.
On the Huge side, you start with three weeks of Build workouts, which condition your muscles and gets them ready for Bulk, which lasts for six weeks and is where you'll see the most gain. The last three weeks are a combo of all Body Beast workouts emphasizing cardio.
If you go Lean, you'll start with Beast, which is intense cardio. That makes sense because if you want to lose fat and gain some lean definition, you'll need to rev your metabolism and shed fat. These first three week also works your core. The next phase of Lean consists of five weeks of Build workouts, then four weeks of Beast workouts.
It may seem confusing to see it all laid out like that, but you must keep in mind that this is an overview of the entire program. When you first begin, you'll decide which direction you'll go. Then it becomes as simple as following the Body Beast calendar that corresponds to your chosen path.
Now let's check out what you can expect from each workout. Pay attention here. This is where you'll get a good feel for the workout program.
Body Beast Build Workouts
The Build workouts run about 50 minutes and target all your back muscles and biceps. This is where a workout bench comes in handy. A curl bar with plates, chin-up bars, or resistance bands is also recommended but not necessary.
Build leg workouts and work your thighs, quads, hammys, and glutes. A bench or stability ball and curl bar is useful here too. You'll spend about 40 minutes on leg days.
Shoulder days also run for about 40 minutes, and a bench and bar will also be helpful. The goal is stronger and bulkier shoulders.
The Build chest workouts are almost as long as the back workouts, at 48 minutes. This is where you'll build up your chest and triceps.
Body Beast Bulk Workouts
The Bulk workout is meant to pack on the muscle. These 30 minutes focus only on the back, not the biceps. Bis come later.
Bulk leg workouts combine force sets and progressive sets with building lean leg muscle. They last for 40 minutes.
The 35-minute Bulk shoulder workout is designed to add hard, lean muscle. This workout is why a bench is recommended over a stability ball.
Triceps and biceps are the focus of the 36-minute Bulk arm workout. These are the days you'll appreciate a curl bar and plates.
Beast "Cardio" Workouts
The Beast ab workout is only 11 minutes long, but it's intense. You'll want to have some kind of mat. A training mat is best, but even a yoga mat will be better than doing the crunches, cycles, and other ab exercises on a bare floor.
All Beast workouts are cardio-based, but there is a special Beast cardio session that goes 30 minutes. This is where you'll shed a lot of fat and kick your metabolism into Beast mode. Don't skimp with the cardio. Do extra if you can.
The Beast total body workout does just what you think it does: It works out your entire body. You'll use all of your equipment during these 39 minutes. If you sign up for the free trial, watch one of the Beast's total body workouts to see why you need a bench and chin-up bar.
How Easy Is It To Get Started And Finish Body Beast?
I've done many bodybuilding programs over the years. I always expected the workouts to be difficult. But I was usually confused by how hard it was to follow the confusing diets and complicated workout schedules. One of the reasons I work out at home is so I can keep things both affordable and simple.
I think that's why I like the Beachbody workout programs so. The programs are budget-friendly and laid out perfectly. Not to mention they are effective.
So what about Body Beast in particular? At first, I thought the workout schedule would be a mess. Most Beachbody workouts have a straightforward schedule, with modifiers for those who want more or less intensity in each workout.
But with Body Beast, you can choose Huge and Lean right off the bat. Then there are the 19 different possible eating plans.
The more I looked into it, the more confident I became that almost anyone could follow the routine.
The Beast Body calendar will let you know which workouts to do on what days. This calendar will be customized for you with almost no effort. You decide what kind of results you want and follow the calendar.
The Body Beast nutrition plan scared me at first. But there are only two steps, and all the work is done for you.
You answer a questionnaire. This will tell you what your current activity level is. Then you calculate your daily caloric quota for the three phases of the workout plan. From there on out, you just pick your meals from your personalized eating plan. Anyone can do it.
As far as finishing the program goes, that's totally up to you. Push yourself. You'll be in good hands with Sagi and his crew.
Body Beast Results
Body Beast works. It delivers on its promises as long as you commit and stick with the program. But I like to see real people who have worked in the program, none of whom are perfect. Are Body Beast results within the grasp of the average joe?
I searched through dozens of online reviews by regular people like you and me. Here are a couple of stories.
Brian Rulison, Age 28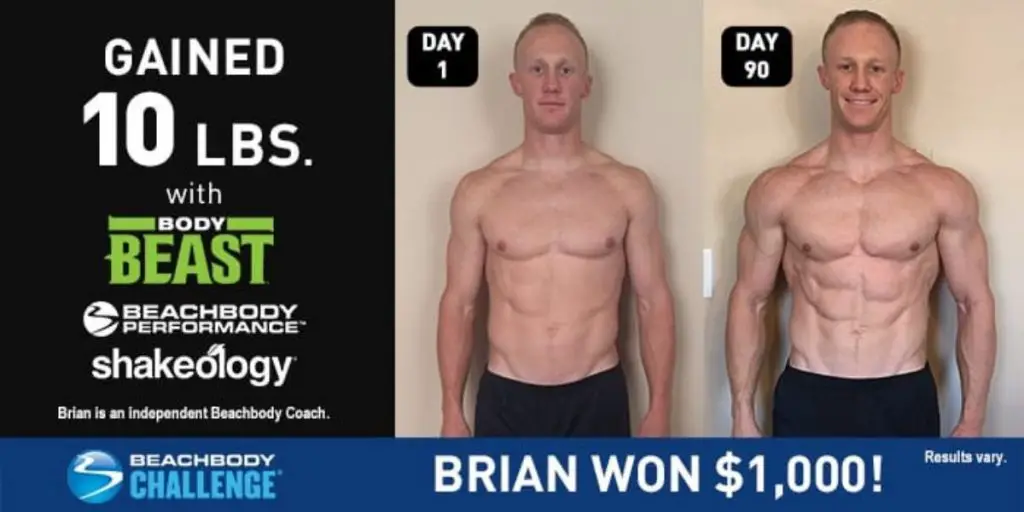 Brian started in pretty good shape. He was training for a relay event involving a lot of cardio. But he noticed that, because he was focused on HIIT so much, he began to lose muscle mass.
He thought about other similar programs that he'd done in the past. The thought of the lackluster gains that he got from these programs made him want to just forget about it. Luckily, he kept looking until he found something that seemed different. Yes, he found Body Beast.
He was encouraged by how the nutritional program complemented the workout cycles. He did struggle with implementing the diet at first, but he was happy with the results when he finished the program.
He ended up gaining 10 pounds of lean muscle in just 90 days. Brian went all out. He adhered to the workout calendar and used the Shakeology and Performance supplements.

Steven Dickison, Age 49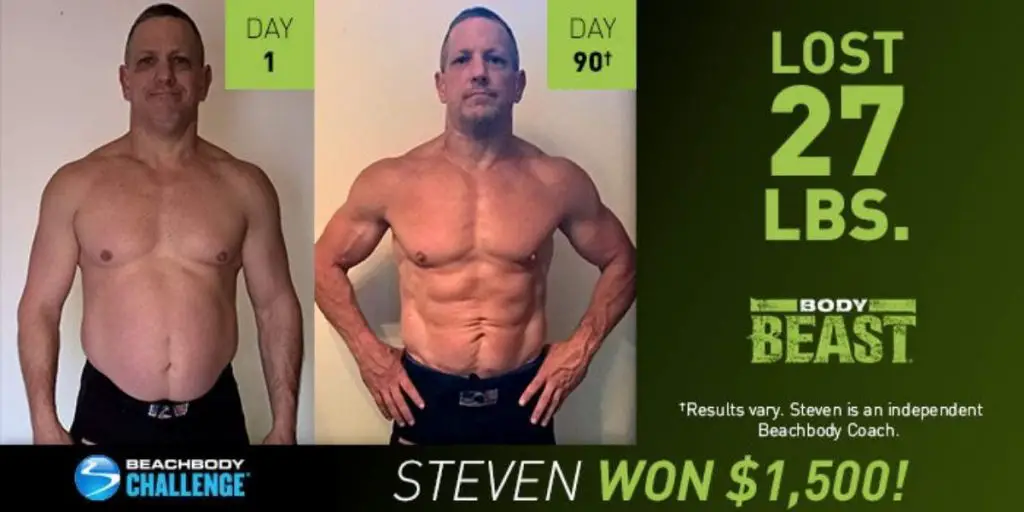 Steven transformed his entire life.
His dad was absent from his life. This led to self-esteem issues that plagued him throughout most of his adulthood. He joined the army, but his problems returned after he was discharged.
Steven decided that getting fit mentally meant getting fit physically. He liked Body Beast's structure well, so he gave it a go.

He ended up losing 27 pounds in 90 days. That's not bad for a dad who's almost 50 years old!
Moreover, his success gave him the self-esteem he needed to continue with the positive changes he needed in his life. He's on a mission of self-improvement, and it all started with Body Beast.
Body Beast Alternatives
I'll tell you, not many programs can even come close to Body Beast.
Sagi's other Beachbody program, Master's Hammer and Chisel, is similar but structured differently. It's a 60-day program with workouts that last from a half-hour to almost 45 minutes. Body Beast lasts an extra 30 days and has workouts that range from just 11 minutes to almost an hour.
So what about results, right? While Body Beast is designed to burn fat and add lean muscle mass, Master's Hammer and Chisel is strictly a body transformation program.
Body Beast vs. Hammer & Chisel – Here are the main differences at a glance:
Body Beast is made to burn fat and build lean muscle; Hammer and Chisel is more of a body sculpting program.
Body Beast is 90 days long, as opposed to 60.
Hammer and Chisel's workouts are all nearly the same length; Body Beast's workouts are highly variable.
Both are for intermediate-advanced bodybuilders.
They have similar nutritional programs.
Hammer & Chisel isn't as well known, but it is a cool program that stands out in its own right. This alternative is also one of Beachbody's other workouts that you can get on Beach Body. Even after you've done a round of Body Beast, it's worth doing.
My Final Thoughts on Body Beast
What can Body Beast do for you? That depends on where you're starting from.
If you're in good shape, to begin with, Body Beast can take your physique to the next level. You'll add lean muscle mass, shed fat and lose some weight. You'll also likely build your endurance and boost your metabolism.
If you're not in the best shape to begin with, but can handle the strenuous workouts, Body Beast can transform your body into what you've always wanted it to be.
Your muscles will get bigger and harder while the fat melts away. But remember that you may want to go with something less extreme if you aren't in fighting shape.
What makes Body Beast so effective at body transformation is the way it syncs the nutritional program with the workout regimen, focuses on building lean muscle, and the rate at which it makes your body drop excess fat.
This program is a great addition to your home workout arsenal and will keep you engaged for the long run. Give it a shot!
Get started with Body Beast right here with Beach Body on Demand trial. Please also be sure to come back with any questions, especially about your muscle-building progress!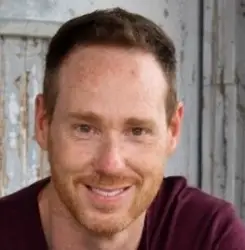 Latest posts by Jeff Carpenter
(see all)