If you are serious about weightlifting at home like I am, obtaining the best Olympic weight set is an essential key element to help accomplish current and future fitness goals.
An official and properly built Olympic weight set can allow certain settings of adjustment for an individual fitness level, have access to a full-body workout within your own house, and allow you to target certain areas of your body for maximum performance, among other benefits.
By having a properly constructed weight set on hand you can simulate the development of strength and muscle endurance and memory for personal fitness challenges.
Therefore, below is some necessary and critical information that I put together on the Best Olympic weight sets that are available in the market today to help make a decision less stressful.
How To Choose The Best Olympic Weight Set for you
One of the primary concerns when looking for an appropriate weight set for my needs was; how can I choose the best one fit my style of fitness?
I was aware that there were a lot of affordable and decent manufactured weight sets or the market, but I was also seeking out find the proper expansion for my training arsenal that was versatile for my personal fitness goals and workout sessions.
If you are not aware of the differences between an Olympic weight set and a standard weight set, you can read an article on Livestrong that can clarify the difference.
In addition, I also came across when were the three main categories that I needed to compare each weight set to determine which one will be ideal for me.
Business Insider talks about going to a gym being more expensive and also overly populated.
They explain that staying true to a time frame of working out is dedication and time obligation that is required for you to stay on top.
However, by incorporating it into your home, you can set the timing yourself, and if something o comes up that alters the time, you have the ability to change your workout time to fit your scheduling at home instead of making sure you are at the gym at a certain time of the day.
Therefore, obtaining a properly manufactured Olympic weight set was essential for my style of training and determination to reach my fitness goals.
The three categories that I used to choose the best Olympic weight sets were resilience, tolerance, and material. Using the three categories, helped me determine which one was best for my personal goals.
Things to Look For And Attributes That Differentiate The Products
There were many things that I needed to look for based on attributes of the multiple products available for an Olympic weight set that I needed to consider before making my ultimate decision on which one to choose.
I decided to use the three categories of resilience, tolerance, and material, to ultimately make my decision for the attributes of each weight set. Science for Sports discusses some influential points about weight lifting.
They voice that strength and preparation of training is encouraged by not only students, and professionals, but also an individual who desires to be a better person. Based on their discoveries, the resemblances between you and the professionals, its time management, which you can incorporate at your home with the same exercises and training.
Regarding resilience, most of the weight sets are made of decent and strong materials like cast iron that do not break from regular usage or damage over time. However, occasionally some of the materials that weight sets are made from can crack after being dropped or consistent movement.
Since I planned on using the Olympic weight set in my own home I wasn't planning on moving them often so considering the resilience and durability of investing in a solid weight set was a priority because it could extend the ability to use it for my own personal workout plan.
When it came to tolerance, finding an accurate weight set that was balanced with a 0 to 2% tolerance level was more on my personal plan. However, if you're not training for any particular lifting competition then anything below a 4% tolerance level will be ideal for your goals.
I do have an understanding that by getting an imbalanced weight set could lead to effective and dangerous results through a workout and through the aftermath of the workout.
Lastly, the material of the weight sets had to be determined for heightened protection and the best value. I came to the understanding that most of the weight sets are made of cast iron but there are also urethane rubber coated plates that can give extra shall protection, but they can be more expensive.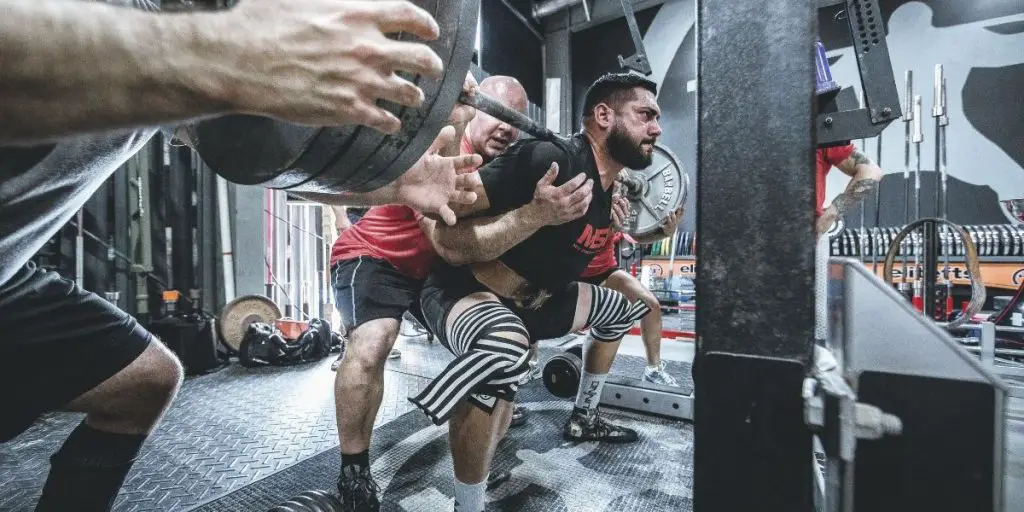 What Are The Advantages Or Benefits Of Olympic Weight Sets?
The advantages and benefits of obtaining an Olympic weight set cannot only help you increase your precision week training but also can budget plan.
By getting the best Olympic weight set that fits your personal fitness goals based on resilience, tolerance, and material, you can obtain stronger strength training and safety through every workout that is performed in your own home.
Forbes shares that by studying how to focus on the biochemistry that we have as individuals, we can consistently stay in shape and enhance our health short and long term through endurance training, no matter what age bracket you fall under.
They mention that lifting weights is a great regime to start to get your training on a focused training method that relates to your own body and by doing so you can increase your health and perspective on your body.
you can obtain stronger strength training and safety through every workout that is performed in your own home. Forbes shares that by studying how to focus on the biochemistry that we have as individuals, we can consistently stay in shape and enhance our health short and long term through endurance training, no matter what age bracket you fall under.
They mention that lifting weights is a great regime to start to get your training on a focused training method that relates to your own body and by doing so you can increase your health and perspective on your body.
What's The Best Way To Use An Olympic Weight Set?
Weightlifting has been around for many years and has helped sports trainers and personal trainers increase their spirit and strength through proper training one of the questions that I came across was; how could I use an old equate set in the proper fashion?
Wikipedia is a great resource for understanding what it takes to be dedicated and focused on your weight training. It helps give everyone the insights on what to look for when looking into weight lifting and how it is used to be a benefit for your body over other types of training methods.
In order to get the most out of your training session, your weight set needs to be properly cleaned and assembled before use. An encyclopedia is a fantastic resource that gives the details of what a bodybuilder is and does to accomplish their goals in the fitness realm.
They are not the only ones who can be better prepared to train safely and accurately, as they rely on different types of training, that you can also put into your own routine.
Therefore, I needed to fully understand every aspect of weight lifting prior to choosing a set for my home. When I came across a YouTube channel that gave me insights to clean any weights that became rusty over time, I learned how to maximize my own weight set.
There are also other considerations based on how to use the Olympic weight set in a professional manner in your own home, therefore, what I did was research different professionals and trainers in the industry, and investigate how they use the system in a safe and appropriate manner that I installed in my own work out at home.
Prerequisites or Precautions For Using An Olympic Weight Set
Understanding safety is one of the most important and key objectives of any person's workout session. If you don't have the proper safety precautions and prerequisites in mind when you begin your training you could damage yourself instantly and could overall hurt your ability to work out in the future.
I wanted to make sure that every moment I used my equipment, it was in the proper form that a professional used while they were in the gym because I was going to be working out in the comfort of my own home. An article and video on Men's Health gave proper information on how to use in my home that the professionals do in a gym.
A doctor names B.J. Gaddour shows thousands of people how they can use a bar with weight training to get a full-body workout that has unique and simple forms to follow for weight lifting.
WebMD is a great source to use if you question anything about your health while training. They describe that warming up is also not only a key element to being better prepared for your workout, but also gives you the ability to heal faster and stay healthier.
Therefore, if you're looking to get safer and proper fitness training at home, using your Olympic weight set with safety in mind is essential for your overall workout and accomplishing your fitness goals.
The Best 5 Olympic Weight Sets
RitFit Olympic Weights Set with 7ft Olympic Barbell
This weight set is built primarily around affordable performance and durability. The resilience is intact with capabilities to not crack over time and it has the latest technology of a full-on rubber grip to make the workout easier. This was a fantastic find that I came across that gave me features of safety and performance all in one.
It holds up great on concrete and can give you the ability to interchange the bars. In addition, the weight set has a good knurling effect that is decent but could have been a little more forceful. The set was a complete addition that included the right tolerance, resilience, and material that I was seeking.
Pros:
Easy To Assemble and Grab Onto Each Weight Disk
Rubber Coating Is Thinner Than Other Products Available
Made With High-Quality Resilience That Is Perfect For Any Home Gym and Weightlifter Enthusiast
Cons:
The RitFit Rubber Had A Mild Odor That Diminishes Overtime But Could Be A Little Overwhelming For Some People
The Set Is On the Pricier Side; However, the Quality Is Well Worth the Purchase.
RitFit Olympic Weights are a Solid Choice
RitFit is newer to the scene and does a good job at making weight affordable and durable. They also offer excellent full home gym weight lifting setups so that you don't have to pick and choose from multiple to build your home gym. This set is a solid choice for any home gym. This is a great fit for anyone who is looking for equipment that will last.
| Photo | Title | Price | Buy |
| --- | --- | --- | --- |
| | RitFit Olympic Weights Set with 7ft Olympic Barbell for Muscle Toning, Strength Building, Weight Loss - Multiple Choices Available (230LBS Bumper Plates Set) | | Buy On Amazon |
Fortek Strength 300 LB Olympic Weight Plate Set
This weight set is made by Fortek Strength (McCarty Fitness Supply) who understands how weightlifters think. It is a more cost-effective choice on the market and offers an entire weight lifting set that is complete for your home gym. In addition, it comes with a solid warranty to give each person a fail-safe feature. When it is sent to your home, it is packaged nicely and the set is in perfect condition.
If you are looking for a simple product to get you started in weightlifting, then this would be the ideal choice, as it comes with everything you need to get started.
The bar that is included has the ability to not tip over when adding the weights to the end because it rotates the weights self-sufficiently. Overall the dependability and tolerance of the set were phenomenal.
Pros:
Weight Set Is Ideal For A Self Starter
The included 7-foot Olympic chrome bar has a high, 700lb weight capacity
The knurling provides a confident and comfortable grip
The
Cons:
The outer lips of the plates are a bit thin. This can make picking up heavier plates lying flat on the ground a bit hard for some people.
FORTEK Olympic Weights In Summary
The Fortek Olympic weight set does not come in a rubber-coated option. That's not a big deal unless you don't like clanging sounds when swapping plates.
These are best suited to gyms that have solid flooring (concrete and or rubberized). They are a great starter set for anyone who is looking to build their home gym and get the most for their money.
| Photo | Title | Price | Buy |
| --- | --- | --- | --- |
| | McCarty Fitness Supply Fortek Strength 300 Pound Olympic Weight Plate Set with 700 Pound Weight Capacity Barbell for Beginners to Advanced Lifters | $574.97 | Buy On Amazon |
WF Athletic Supply 290lb & 300lb & 555lb Classic Olympic Weight Set
I decided to seek out an Olympic weight set that was both economical and high quality. And could handle loads higher than 900lbs and this set was one of the best picks that I found. The set is made with solid cast iron and includes a base set for a starter kit for my home gym.
It gave me the ability to advance my way up with simple adjustments and multiple combinations of uses. The material and resilience of the set were a perfect fit for the beginning stages of weight training.
Pros:
Multiple weight packages from 290lbs to 555lbs at fair prices
2 bar options: 35lb chrome or black or 45lb black and polished steel
Medium knurling allows for a safe feeling grip without being hard on the shins and back when squatting or dead lifting.
The baked grey enamel coating is durable
100% satisfaction guarantee
Cons:
The 45lb bar has a great weight capacity of 990lbs but is only available in 300 and 555lb sets. So expect to spend a bit more for one.
WF Athletic Supply Classic Olympic Weight Set
The WP Athletic Olympic weight set typically comes in at a fair price with options that make picking what you need easy.
In addition, the 100% guarantee ensures that you aren't wasting your money. No worries there, though. These will last.
| Photo | Title | Price | Buy |
| --- | --- | --- | --- |
| | WF Athletic Supply 290lb & 300lb & 555lb Traditional / Classic Olympic Weight Plates Set with 7 ft. Olympic Barbell, Great for Strength Training, Weightlifting, Bodybuilding & Powerlifting | $649.99 | Buy On Amazon |
XMark Lumberjack 7′ Olympic Bar and Optional TRI-Grip Olympic Weight Plate Sets
This was another amazing discovery when it came to my search of weightlifting sets. It was built to last and uphold performance. It included dual semi-aggressive knurling marks that made it easy to handle and maneuver around. It felt great when it was in use and it is made with cast iron and chrome sleeves.
The set was simple to install and use when I advanced in my weightlifting training. In addition to the exceptional materials that were used, the weights also had a rubber casting that covered each individual plate to uphold the strength of the entire system.
Pros:
Remarkably Manufactured Set That Held Every Detail Provided To Perfection
Gave Me the Ability to Use a Dual Knurling Mark For Stronger Grip
The Set Is Tough, But an Ideal Set For Beginners and Intermediate Users and It Upholds Performance Over Other Sets
Cons:
There Were No Collars Included
XMark Lumberjack Weight Sets Are Spot On
This weight set is an excellent choice for any home or garage gym. This is my pick of the five. Picking up your own locking collars is not a deal killer from my point of view.
CAP Barbell Olympic Weight Plates Sets
This set was the best budget-friendly option that I found that upheld not only performance but also tolerance and material. In addition to its full set, the plates can be ordered with or without a rubber coating. In my experience, I personally like rubber coatings because they last longer and are more reliable.
It can handle up to a 500lb weight capacity and is also made with strong cast iron. Each plate can be easily identified with the raided numbers on the sides. Overall this set was easily stored and was ideal for a cost-effective choice on the market.
Pros:
Interchangeable Weights That Were Easily Identified For Adjustments
The included 7ft Olympic bar is rated for 500lbs. Although not as high as the ForTek, it's plenty for most.
You Can Order the Plates With or Without Rubber Coatings
Cons:
The Weights Are Not Always a Perfect Fit and there can be a bit more play between the weight and bar than most sets.
This set was made to be budget-friendly and and may not have the higher quality feel of pricier sets. But it still holds its own when it comes to resilience, and dependability.
Cap Barbell Is Good On Value
CAP Barbell has a long history in the world of weight lifting and their products are always budget-friendly and do the job just fine.
Final Thoughts
In conclusion, the best Olympic weight sets mentioned all encompassed the details that I was seeking for my personal style of weight training. I would recommend the XMark or the RitFit Olympic weight set for those who are seeking a full set that is reliable and resilient.
The rubber coating makes them silent and the hand grips make them easy to handle whether picking them up from the ground or changing plates between sets.
However, if you are looking for a more cost-effective choice, then the more traditional, non rubber cast iron sets will do the job just fine. The CAP Barbell (can be ordered with or without rubber coating) or the WF Athletic Supply would be a more optimal choice.
Serious Steel is a good choice for those seeking a self-starter that has a warranty. All the products are exceptional with safety in mind, and they are simple to use and adjust.
In addition, they all are well defined with the materials they are made with and can allow beginners to intermediate users to gain advancement and strength when the sets are in use.
Before embarking on a final choice, determine if you want to gain a set that is fully built with safety and professionalism, like I did, for your own home gym prior to making your final choice. Therefore, take the time now to see what one will fit your fitness training goals, as they have done wonders for me and you will not regret your decision.
Weight Plate Resources
Olympic weight plates aren't the only player in town. If you are looking for an Olympic weight plate alternative, consider bumper plates instead.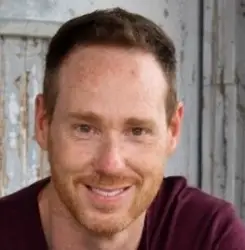 Latest posts by Jeff Carpenter
(see all)