Tai Cheng Review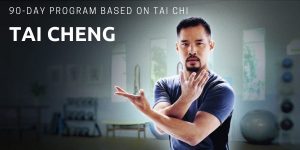 Product Name: Tai Cheng
Product Description: Tai Cheng has confidence and mobility building in mind throughout the course. The goal is to get you in the state of mind to be confident of your body to do the things you love most. And to be a master of your own life.
Brand: BeachBody
Summary
We find Tai Cheng to be great for learning mindfulness and sharpening mindfulness. The workouts are excellent for improving mobility. Everyone differs, but there is something here for someone to get moving.
Pros
Low impact workouts make sure your joints and body are free from rigors of other high intensity workouts that could damage or impair mobility.
No workout equipment needed. Only tape to mark off your exercise grid.
Cons
It might not be perfect for everyone who needs to improve mobility – at least with people who have significant impairments better resolved by physical therapy. This is not a substitute for it.
Martial arts fitness programs, like Tai Chi, are well-known to promote strength, balance, flexibility, coordination and mental well-being. They generally consist of posts and smooth movements, much like yoga. But there are key differences.
Anyone can do most of this kind of exercise, and everyone can benefit from them in some way.
Access Tai Cheng for 14-Days FREE along with all Beachbody on Demand Workouts. Special 60% off subscription for Not One Rival readers.
Things To Consider Before Starting A Low-Impact Martial Arts Fitness Program
In my other Beachbody on Demand reviews, I talk about how certain people should avoid the program. But there really aren't any disqualifiers with this one.
Even seniors who aren't in very good health can do martial arts fitness workouts like this. Falling can be a concern, I suppose. If there is any doubt, talk to a doctor first.
If you're looking to add bulk, you won't get that here. Instead, try a weight lifting regimen. You'll probably get toned if you're out of shape, but that's about it.
These programs aren't designed for weight loss either, although anyone who's carrying around some extra pounds is likely to lose some fat. If you need to lose a lot of weight, say 15 or more pounds, look into a good cardio routine.
Introducing Tai Cheng
Tai Cheng is a fitness program developed by Dr Mark Cheng, who is a certified acupuncture specialist, a Ph.D. of Chinese medicine and has over 30 years of experience teaching Tai Chi.
It's basically a blend of two martial arts, Tai Chi and Qi Gong. The promises are fat loss, improved balance and coordination, more flexibility, higher energy and better mood.
The great thing is that it is low-impact and everyone can do it. You'll need up to an hour per day over the 90 days of the program's duration and a space of about 6' by 6'. Here's the equipment you must have:
A tape measure
Easy-remove masking tape to make a grid on your floor
Resistance bands
Foam roller
You'll learn 18 Tai Cheng moves as you work the program. You also have access to some bonus workouts, workout calendars and journals, a fitness guide, a quick start guide and the Feel Better Food Plan, which is the nutritional guide.
Access Tai Cheng for 14-Days FREE along with all Beachbody on Demand Workouts. Special 60% off subscription for Not One Rival readers.
Tai Cheng Features And Benefits
So, does Tai Cheng work? What are Tai Cheng's results?
What can you expect when you sign up for it? What do you get? Now we'll dive in and pick it apart.
Here's What You Get And What You'll Need
With a Beachbody on Demand membership, you get the following in the Tai Cheng program:
Quick Start Guide
Fitness Guide
Basic Calendar
Deluxe Calendar
Tai Cheng Daily Journal
Nutritional guide
Master Scroll Introduction videos
Master Scroll Breakdown videos
The workout videos
Bonus Applied Tai Cheng videos
Tai Cheng Master Kit
You need to have a tape measure and clean-release masking tape to make a grid on your floor. Resistance bands are needed for most of the workouts. You should also have a foam roller.
Note: All of this is included with purchase of the DVD set, which generally costs significantly more than a subscription. And they are becoming hard to find since they are no longer produced in DVD.
Considering all the other benefits of membership, however, you'd come out ahead by being a member and buying the extra stuff you need elsewhere to save some money.
A Look At The Tai Cheng Schedule
You start by watching the introduction videos. There are four, and they show you proper breathing and meditation techniques and how to quickly make the floor grid. There is also a function test that you perform before starting and after you complete the program. That's cool, because you'll see your total progress.
There are 22 Master Scroll Breakdown videos that teach you the basic stances. You'll master them later.
After learning how to make your floor grid and getting used to the easy basic stances and breathing techniques, you're ready to start with the actual workouts. This is the beginning of the 90-day program.
There are four phases. The first three last three weeks each, and the fourth phase runs for a full four weeks. Phases one through three are where you master the stances that you were introduced to in the short Master Scroll videos. These workouts run from 25 minutes to almost an hour.
Toward the end of each of the first three phases, you put all of the stances you mastered together into a smooth and free flowing progression of movements.
The fourth phase is where you put together all of the stances you've learned. You'll really surprise yourself here. These workouts last from 50 minutes to a little over an hour.
The Bonus Videos
You get two pretty cool bonus workouts. I don't necessarily consider them to be part of the program. Rather, they are workouts that you can, and probably will, go back to often after you have completed the program proper and mastered the art of Tai Cheng.
Applied Tai Cheng: Travel is a nine-minute workout that will help you use the moves you learned to relieve the soreness and mental stress that traveling can cause. It's also good for daily relief from both physical and mental tension.
Applied Tai Cheng: Sports is a relaxing workout that can soothe your muscles after strenuous physical activity. This can come in very useful and beneficial as a part of your regular workout routine.
Body Alignment for Better Living enhances your muscle memory, and it's great for reminding your body about proper daily posture.
The Master's Pack
This bonus video series will take you beyond regular Tai Chi into Qi Gong.
Qi Dong Energize, Qi Dong Level 1 and Qi DOng Level2 teach you neat breathing techniques to use during your Tai Cheng workouts and throughout daily life. Proper breathing makes for a less stressful and happier day. You'll have more energy and just plain feel better if you breath correctly.
There are three Master Classes: Slow, Moderate and Fast. They take you through all 18 of the movements that you mastered in various speeds. When you can comfortably do the Fast class, you can officially call yourself a Tai Cheng Master. You must have a foam roller to do the Master's workouts.
The Quick Start Guide
This guide gets you off on the right foot. It helps you make sure you have everything you need to successfully begin and finish the program. It also has some valuable tips for getting the most out of Tai Cheng.
The Fitness Guide
The Fitness Guide offers tips that you can use on your 90-day journey to a healthier mind and body. You'll learn about ways you can make healthy choices every day, not just while you are mastering Tai Cheng.
The Calendars
The regular calendar is basically the Tai Cheng schedule. You can see at a glance what workouts you'll be doing on any day of the program. I like it because you'll know how long you'll be working out each day and can plan accordingly.
The Deluxe Calendar guides you through longer and more involved workouts.
Tai Cheng Daily Journal
Here's where you track your progress. At any point in the program, you can look back and see your progress. That can be a great encouragement in those days of self-doubt that plague most exercisers.
The Eating Plan
This isn't really a diet. It's more like a guide that helps you make better choices for your daily diet. You'll learn to avoid unhealthy foods that can actually drain your energy. Making healthy food choices will become easy after a while, but it really helps to have a guide like this in the beginning of any program that's designed to get you into overall better health.
Does Tai Cheng Work?
Sticking to Tai Cheng results in better flexibility, enhanced coordination and a more positive outlook on life. You can even lose some weight and slim down, if you are a bit flabby right now.
The Tai Cheng reviews I've seen have mostly been positive. People really do see the benefits in their life.
The science that Dr Cheng used to develop Tai Cheng is sound. There is plenty of proof that it works, both from scientific and real-world anecdotal points of view.
Yes, it really does work for people who make the effort to master the moves. I see no reason why it can't work for everyone who has the desire to get healthier.
Proof From Real People
When reviewing any exercise program, I always look at verified testimonials from real people who have actually worked through the program, and this Tai Cheng review is no different.
Feedback is generally positive, with the main complaint being that the workouts aren't challenging enough. I looked into it and found that most of these complaints are from experienced exercisers who are used to more strenuous exercise.
There is one review I love. It's from a 77-year-old woman named Mary who lost 53 pounds by faithfully following the program from January 2014 until September 2015.
After mastering the program, she repeated Phase 4 over and over again until she reached her weight loss goal. She also used the Shakeology option, which is a subscription to automatic monthly shipments of highly nutritional protein shakes.
Lee W. likes to do Tai Cheng with his father, who has Parkinson's disease. They tried a class at their local gym, but his dad felt self-conscious as the instructor rushed everyone through the class.
But Dad really enjoys taking his time and doing the program at home. He now has better mobility and a better overall outlook on life.
P. Maderia always avoided screen-based exercise programs, but she wanted something to ease her nerve pain. Tai Cheng did the trick! She reports that she has less pain and less stress now.
G. Jordan loves the benefits beyond getting into better physical shape. He claims that he now has a better understanding and different outlook on things like nutrition, posture and health in general.
There are tons of reviews like the ones above online. Try searching Tai Cheng reviews on Twitter or Facebook, and you'll see what I mean. Amazon is also a great source of reviews if you are looking for a second opinion. You can read them on any Tai Cheng product page.
Tai Cheng Alternatives
You may still be on the fence about whether Tai Cheng is right for you. That's fair enough. I'm not trying to sell you on it, I just want you to find what you're looking for. Take a look at these alternatives. You may find one of them to be a better fit.
Tai Cheng Vs Tai Chi
You may be thinking "Why not just do a Tai Chi class?" Well, that's certainly an option. I despise gyms, but there are many traditional Tai Chi classes online and on DVD. But there is a difference between Tai Cheng and Tai Chi.
Basically, Tai Cheng is Tai Chi simplified. There's no need to master scores of moves before moving on to the point where you're actually doing the workouts. Tai Cheng has 18 basic moves that just about anyone can master.
Another difference is the way Dr Cheng teaches you. He used today's sports science to modernize traditional Tai Chi. He shows you how to make use of what he calls "Dynamic Motion Control" in order to quickly learn the correct posture and movements that are necessary to be successful with the program.
When debating Tai Cheng vs Tai Chi, ask yourself if you have the time and inclination to spend months mastering a seemingly endless variety of moves. Some people like to get into it that much. If you do, you may enjoy Tai Chi more. But if you have limited time and want the benefits of Tai Chi, go with Tai Cheng.
3 Week Yoga Retreat
This isn't martial arts. It's yoga for beginners. But it can be a good alternative for some.
It offers better balance, coordination, posture, more strength and possibly some weight and fat loss, just like Tai Cheng, but it focuses more on traditional yoga poses and stretches. Tai Cheng is more about movement and coordination.
3 Week Yoga Retreat (full review here) is a 21-day program that offers clear instruction for the beginner.
PiYo
Chalene Johnson developed PiYo to help people lose weight, get slimmer and more flexible and gain better coordination over a period of eight weeks.
It's a fusion of yoga, pilates and low-impact cardio.
This is more of a traditional exercise program that can sculpt your body. A diet is included, but it really isn't that restrictive.
If you want the greater flexibility and coordination offered by Tai Cheng, but you also need to lose more than 10 pounds, PiYo may be a better option for you.
Like 3 Week Yoga Retreat, PiYo is available as part of the BeachBody on Demand subscription service for a monthly fee. However, either of them can be bought separately. Our PiYo review can be found here if you would like to learn more about the program and what it has to offer.
Conclusion
Tai Cheng is a form of Tai Chi that has been modernized by a Ph.D., Dr Mark Cheng, using sports science and simplified so practically anyone can understand and master it.
The reviews from people who have worked through the program speak of Tai Cheng results that have changed or enhanced their lives. It works, and it works well for those who follow the plan.
You can gain a better body tone and strength, better balance and coordination and a general good attitude.
Click here to subscribe to Beachbody on Demand to begin this awesome Tai chi-inspired fitness program that was made for everyone.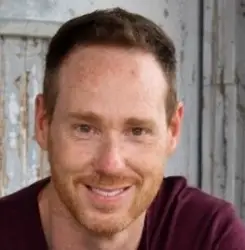 Latest posts by Jeff Carpenter
(see all)