I like my air bike for HIIT. And every time I work out on it, I can't help but to be a little amazed at how far exercise bikes have come over the past decade.
In this Assault AirBike Classic review, we're gonna look at a top-of-the-line air bike, go over its features, compare it to a couple similar models and see what it can and can't do for you.
Consider These Things Before Buying An Air Bike
Is an air bike what you need?
A good one can give you an intense full-body workout. You'll burn calories, lose fat and weight, raise your heart rate and get toned. If that's what you're wanting, you're on the right track.
It's not out of the question to burn a good 50 calories per minute on an air bike. Many people have lost weight and started their journey to better health with one of these machines.
If you want to torch calories, but you're not interested in the full-body exercise, a regular stationary bike or treadmill may be a better choice. You'll save money and still get what you need.
Of course, you can't really get bulked up with an air bike. But you can gain muscle definition. Your muscles will get firmer, and they'll pop as the fat over them melts away. Adding bulk requires free weights or a resistance machine.
If you're already in good shape, air bike workouts can help you keep your metabolism up.
Make sure you have enough room for one in your gym. Sizes don't vary too much. You'll need about a 55″x32″.
One thing that does vary quite a bit is price. Air bikes go from a few hundred to over $1,000. I'm going to review several for you, so you can find what you need at a price you can afford.
The Assault AirBike Classic Review
The AirBike Classic is Assault's basic model. It's less expensive than their AirBike Elite, and it comes with less standard features.
Assault Fitness says that the AirBike Classic provides "a virtually limitless workout."
Here's a quick look at this bike's pros and cons before we get into the details.
Pros:
Solid, heavy and very durable
A great fit for people of all sizes
Infinitely self-adjusting resistance
Compatible with Polar heart monitors
Console displays several key aspects of your workout
Cons:
Chain and fan can both generate quite a bit of noise
Included seat isn't very comfortable
Console screen has no backlight
Most of the Air from the fan is blown back into your face
The Assault AirBike In Depth
Now let's look at how it's made and what it's like to use it.
The Workout
This bike gives a smooth ride, especially for a chain-driven model. The resistance is balanced perfectly between the pedals and handles.
Being chain-driven, the starts require quite a bit of effort. And there's no coasting. If the fan is moving, so are the pedals. This helps to push you harder.
Speaking of pushing yourself, the harder you go, the more resistance you'll be up against. This is why Assault Fitness can make the honest promise of a limitless workout.
This infinite variation in resistance means you can do interval training of all intensity levels without making any adjustments other than your effort.
One of the great things about high-end air bikes is the console. The AirBike Classic's is a basic one. It tracks distance, time and calories burned. You can also keep an eye on your heart rate, but your monitor must be plugged into the console.
There is no Bluetooth connectivity. But you could get a monitor that connects wirelessly to your smartphone. The bike's phone holder attaches to its mast, so it's right in front of you when you ride.
There are numerous interval programs built in. That's great, but it's even better that you can program your own. It's too bad there's no kind of alarm to alert you when it's time to push or rest. You have to watch the screen.
Construction
This is perhaps the most solid, well-built air bike I've seen. The frame is all heavy-gauge steel, and it's covered by a five-year warranty. Every moving part and pivot point has a sealed, no-maintenance cartridge bearing.
That is a sign of detail-oriented engineering. I didn't count them, but Assault claims there are 20 cartridge bearings on the AirBike Classic.
It weighs 110 pounds. Combined with its relatively wide footprint, that makes it very stable.
The chain is nice and heavy. I diligently searched for complaints about the chain popping a master link, which is the most common way a chain fails, but I couldn't find any. The chain should be covered by the two-year parts warranty, just in case.
Anything that is adjustable can break. So I paid careful attention to the seat. It's tough, even though it adjusts up, down and side to side. That steel seat post is nice and strong too. I can't imagine it bending.
The entire frame is powder coated. What makes powder coat so good is that it doesn't peel or chip. Chipping and scratching can be a big problem with home gym equipment, so a good powder coat like this is a big plus.
Comfort
If a piece of gym equipment isn't comfortable, you won't use it as often as you'd originally planned. Then you've wasted money and compromised your workout routine. That's why I analyze the comfort factor of all the equipment I review.
I wish the handles were adjustable for angle. But they're not. It's not a deal breaker for me, but it would be nice to be able to fine-tune the handle position.
The seat isn't very comfortable, either. I see that a lot of people actually bought a better seat at their local bicycle shop. The good thing about the included seat is that it tilts. Not many air bike seats have that feature.
Another thing people replace is the pedals. There's nothing really wrong with the pedals that come with the AirBike Classic, but most people want stirrups. They help you keep your feet in position while riding hard and while slowing down.
Most air bikes direct the air from the fan to the sides. This one blows the air back, so it ends up going in your face. That can be a good thing when you start to work up a sweat, but it can be irritating. Luckily.
Assault Fitness has a wind guard specially made for the AirBike Classic. It costs about $30.
What People Are Saying
I looked through hundreds of online reviews and social media posts to see what others thought about this bike.
People love the way the resistance gets tougher the harder you go. That's the top brag. Even seasoned athletes like the challenge.
The smooth feel is another thing that's often commented on. Many expected that sort of rough pedal-feel that you get from driving a chain, but you don't get that on this bike.
There have been a lot of gripes about the seat. Like I said, you may want to replace it if you get this bike.
Many wish that the console was backlit. It's just a high-contrast LCD display. It can be hard to see in low light situations.
Overall, it's got really good reviews from people who've owned one for a while.
Alternatives
Take a look at these three air bikes. This will give you a good idea of what's out there in case the AirBike Classic isn't for you.
The AirBike Elite, also from Assault Fitness, is a step up in comfort and has a more functional console. The seat is much better, but the handles still have only the one position.
You can connect your heart rate monitor wirelessly to the console. And there's no need to watch the console to work intervals. Bright LEDs flash to let you know when to push and when to back off. But the price is about $600 higher.
Compared to the AirBike Classic, the Elite is:
Smoother
More comfortable
More high-tech
Quite a bit more expensive
Take a quick look at my full review here.
The Rogue Echo is just a couple hundred dollars higher. It offers a slightly smoother ride, mostly due to its belt-drive system. The Echo is a big bike, though. Smaller people have issues with the seat not going down or forward far enough. Check out my review of the Rogue Echo for more details.
Compared to the Assault AirBike, the Rogue Echo is:
Bigger
A bit smoother
Easier to wind up and slow down
Just a little more expensive
The Rogue Echo is pretty damn impressive. You can get one direct from them. Click here to visit Rogue Fitness.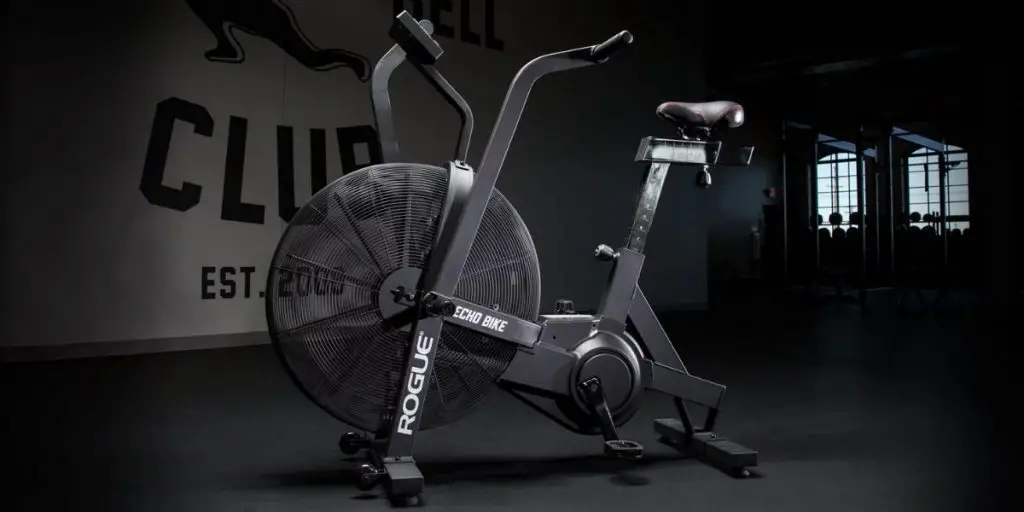 To Summarize
Air bikes are great for cardio, especially HIIT, and getting and staying in overall good health.
With the modern innovations that we've seen over the past 10 years or so, your workout can be more intense and easier to customize for the results that you want.
You've gotten to know a good not-too-expensive one in this Assault AirBike Classic review. But be sure to sure to check out my other air bike reviews before you make your final decision.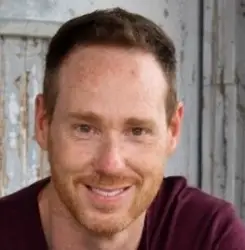 Latest posts by Jeff Carpenter
(see all)