Fitness Author, Not One Rival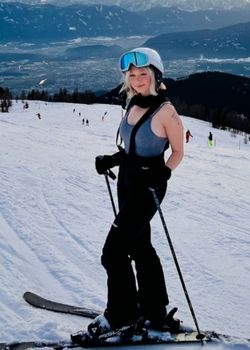 Nice to meet you! I guess you could say I'm just another fitness lover with a need for outdoor adventures and a serious case of wanderlust.
Growing up in Oregon, I loved hiking and going on backpacking trips with my family. I also played tennis and ran cross-country competitively.
Since graduating with my Bachelor's degree in Literature last year, my passion for adventure has taken me to some incredible places like the Austrian Alps, the Dominican Republic, Israel, Germany, the UK, and Spain.
I've been skiing and hiking to my heart's content! I am having the time of my life as a digital nomad, traveling the world and writing about what I love.